Whether your project be outdoor or indoor, we have the right product for you.
Grasses rated "outdoor" lasts 1 to 3 years depending on the amount of sunlight the product receives.
INDOOR AND OUTDOOR GRASSES
Indoor grasses come pre-potted (with a base). They are only suitable for indoor use due to its finer composition. These grasses are packed with detail and dense with leaves.
Outdoor grasses come in single-stem bush format. They are suitable for either indoor or outdoor use due to its sturdier composition. These grasses have been coated with UV-protection and are built on a tougher plastic base.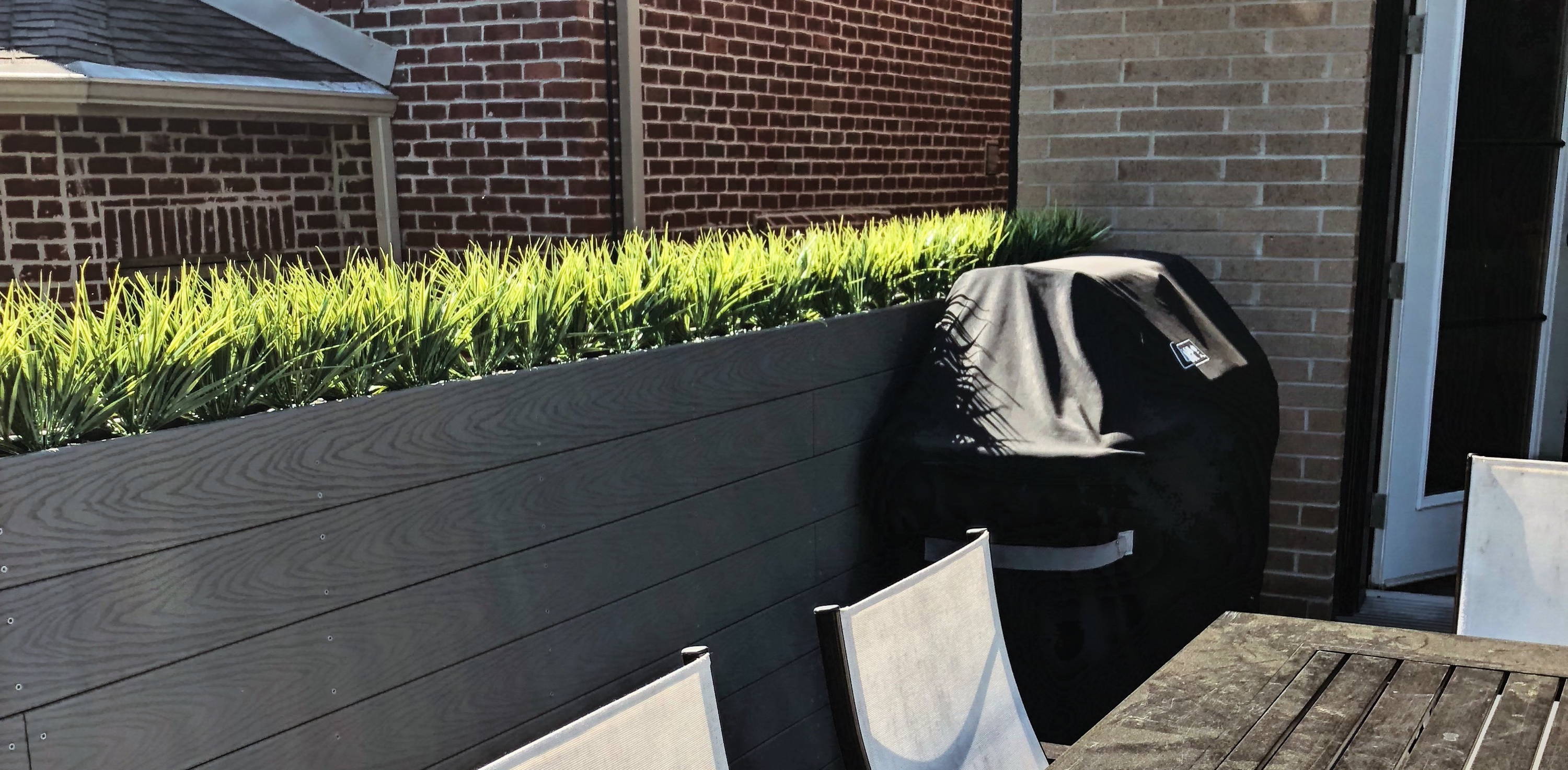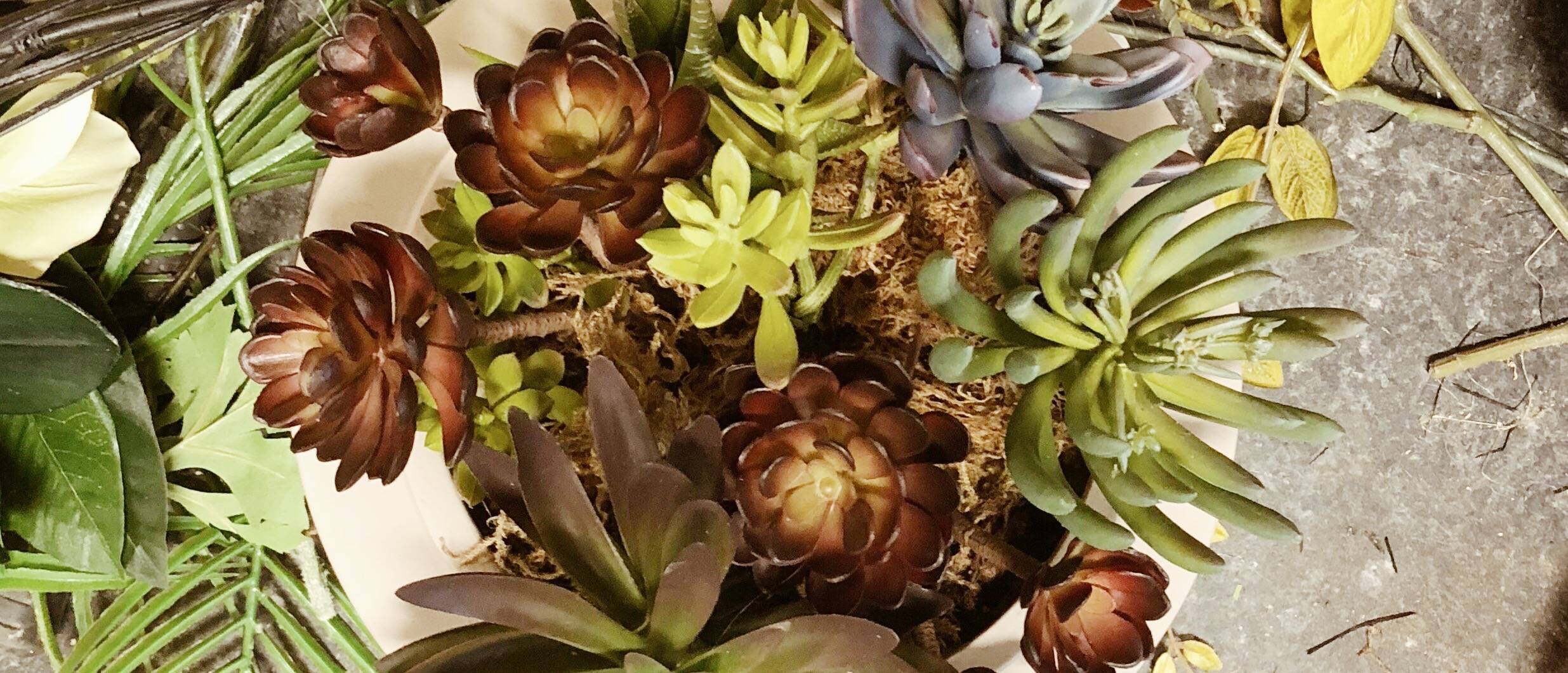 We carry a wide variety of individual pieces in various species. Succulents are great on their own or when mixed into floral arrangements. Our succulent stock in-store is always changing.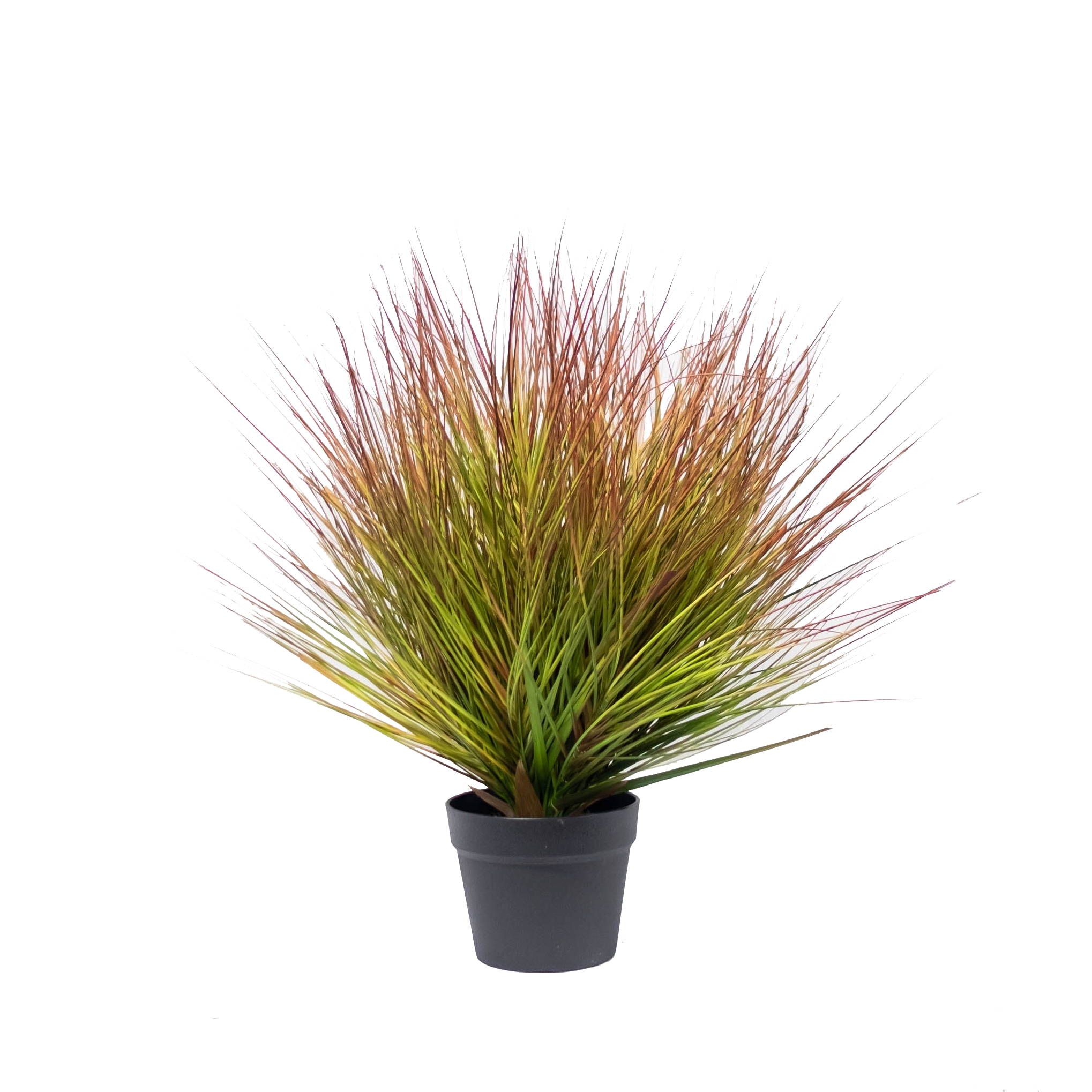 Red Green Potted Grass 23"
(YLB-5757)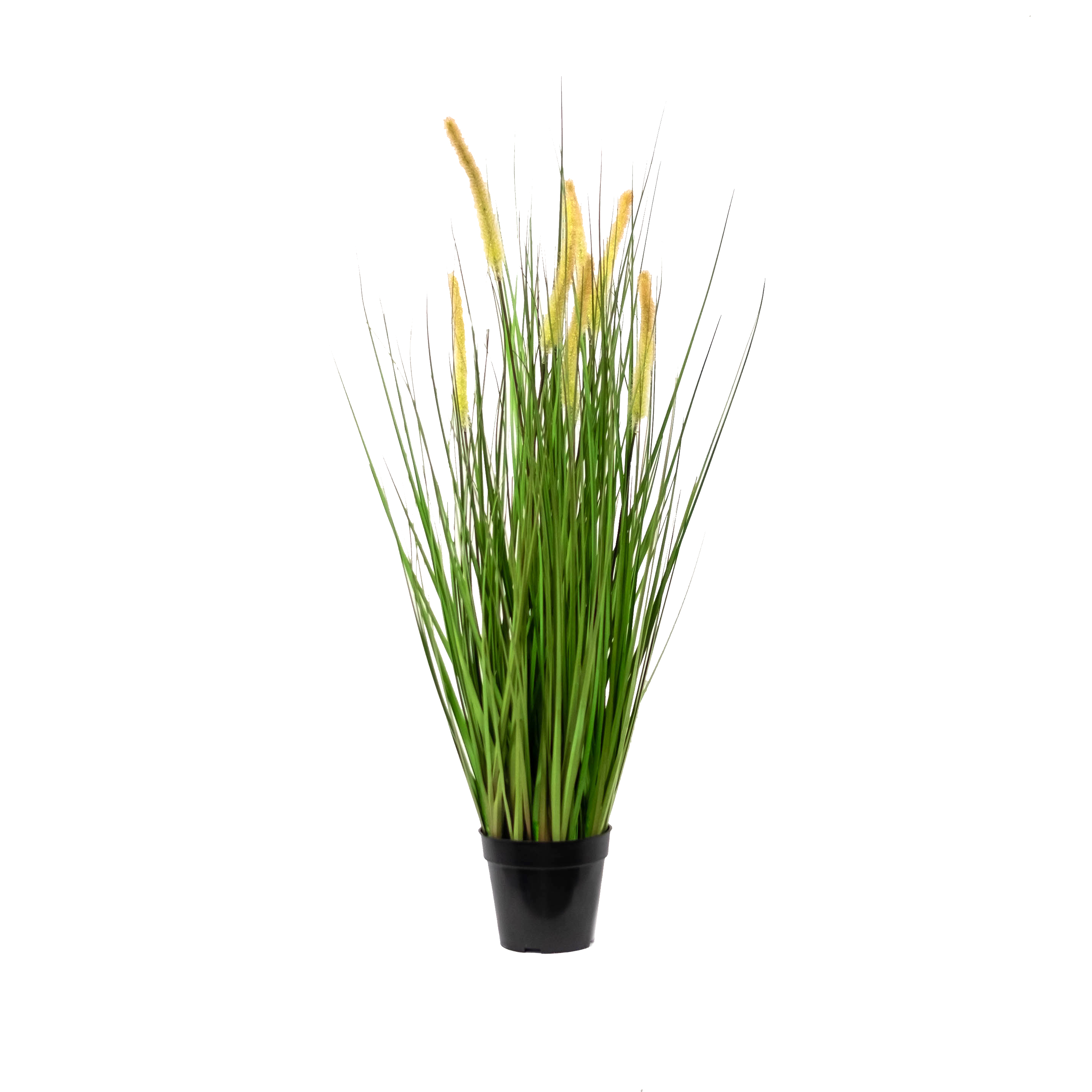 Cat Tail Potted Grass 37"
(YLB-5686)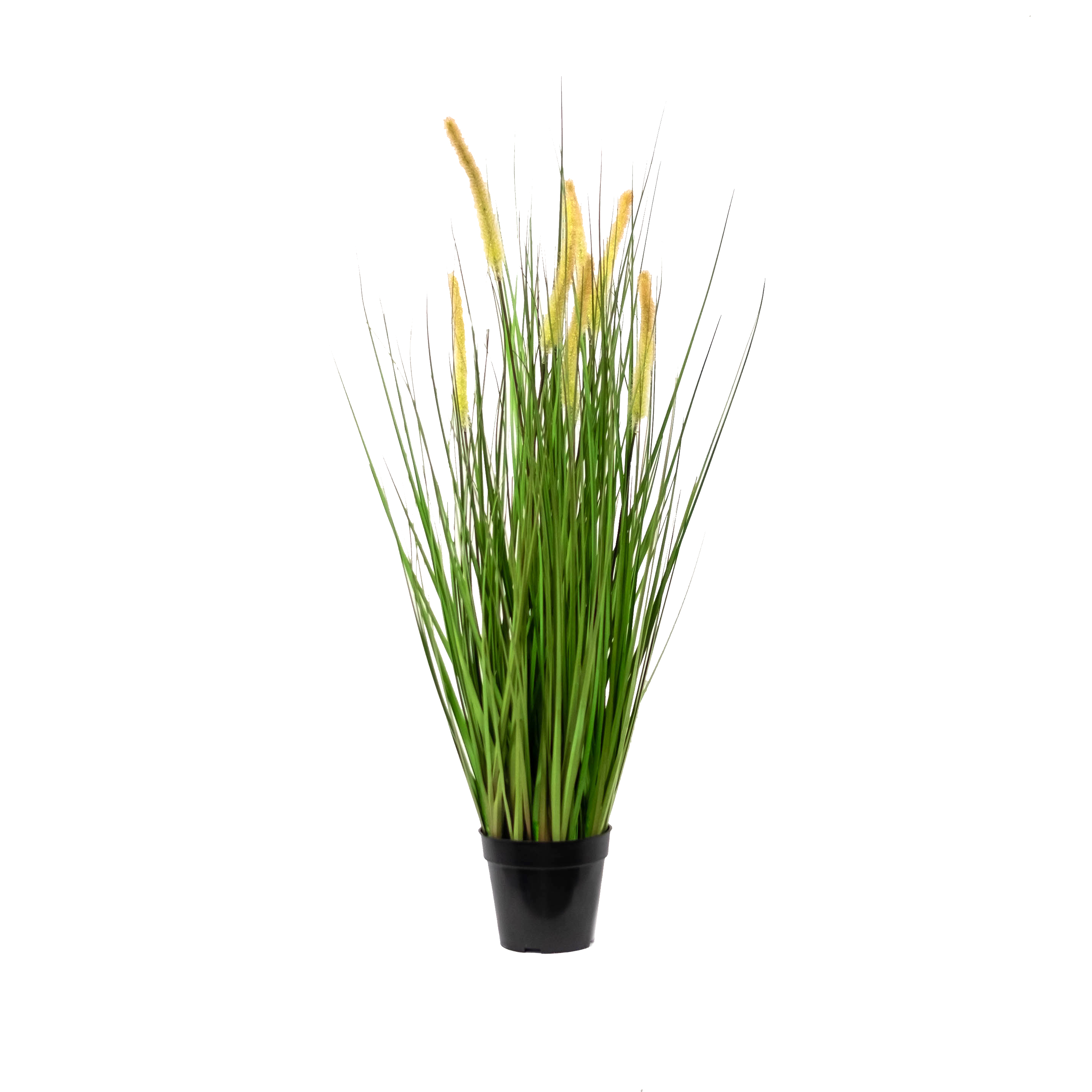 Angel Hair Potted Grass w/ Reed Pieces
(YLB-4752)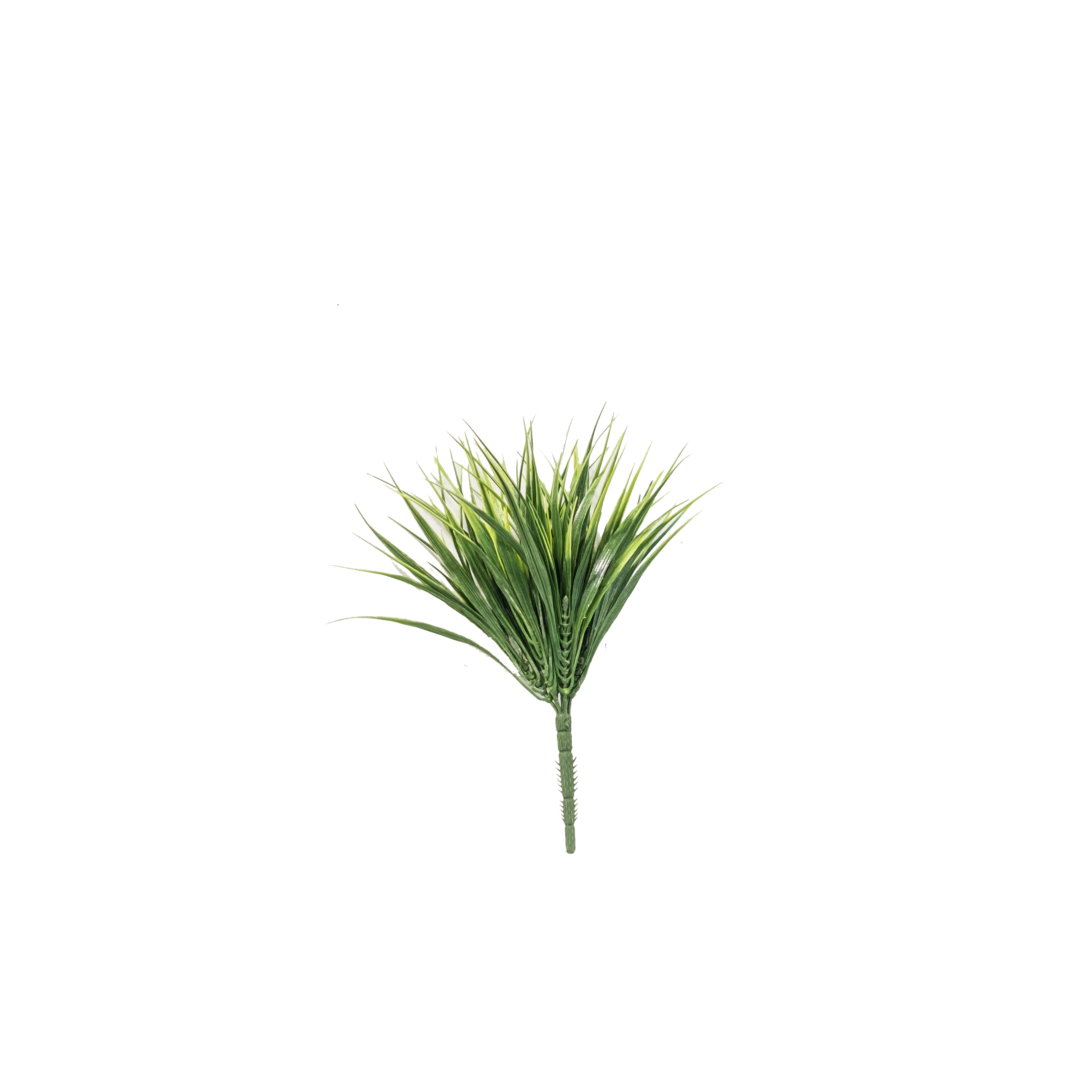 Mondo Grass 12" (0110c.ylgr)
$4.99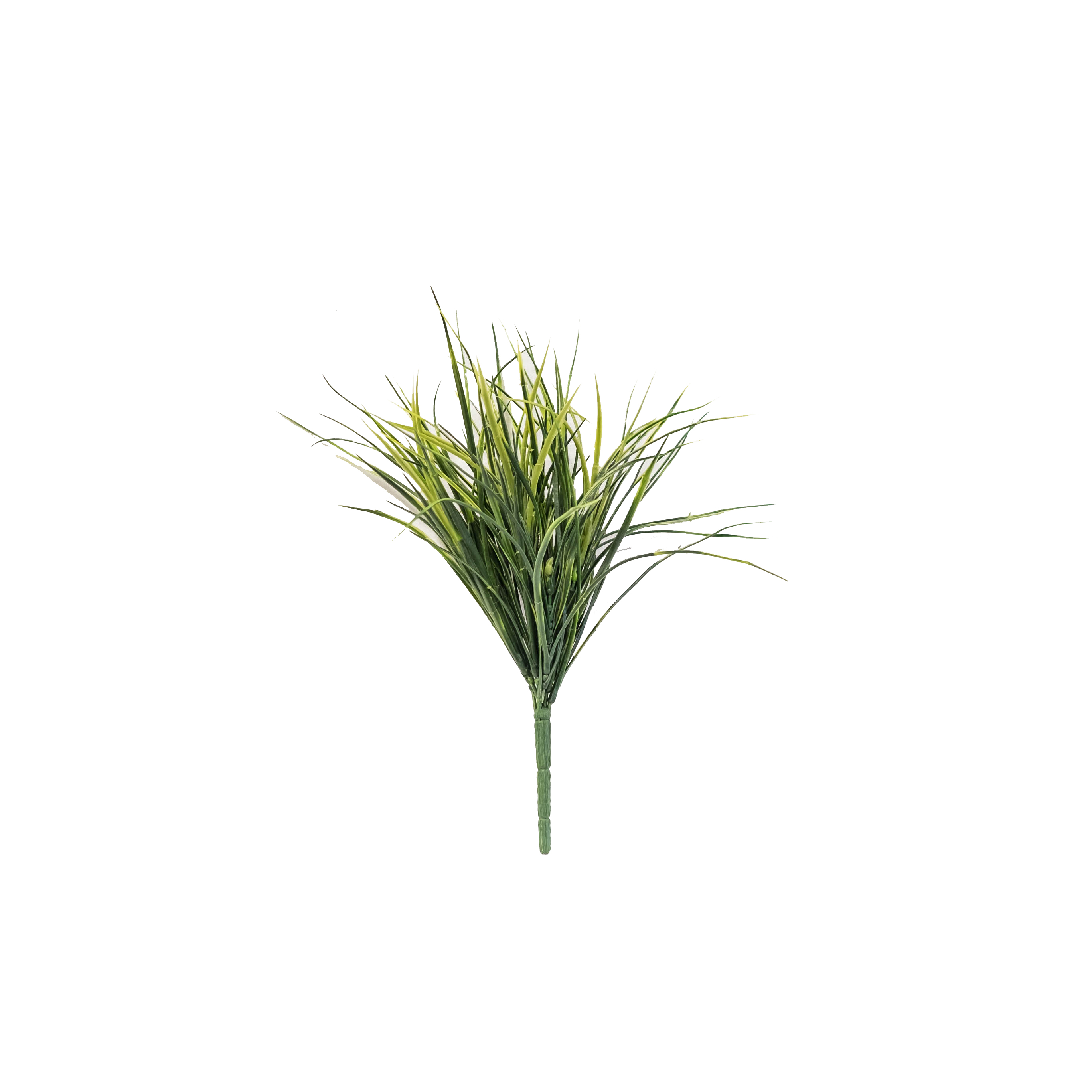 Mondo Grass 15" (3054.gr)
$5.99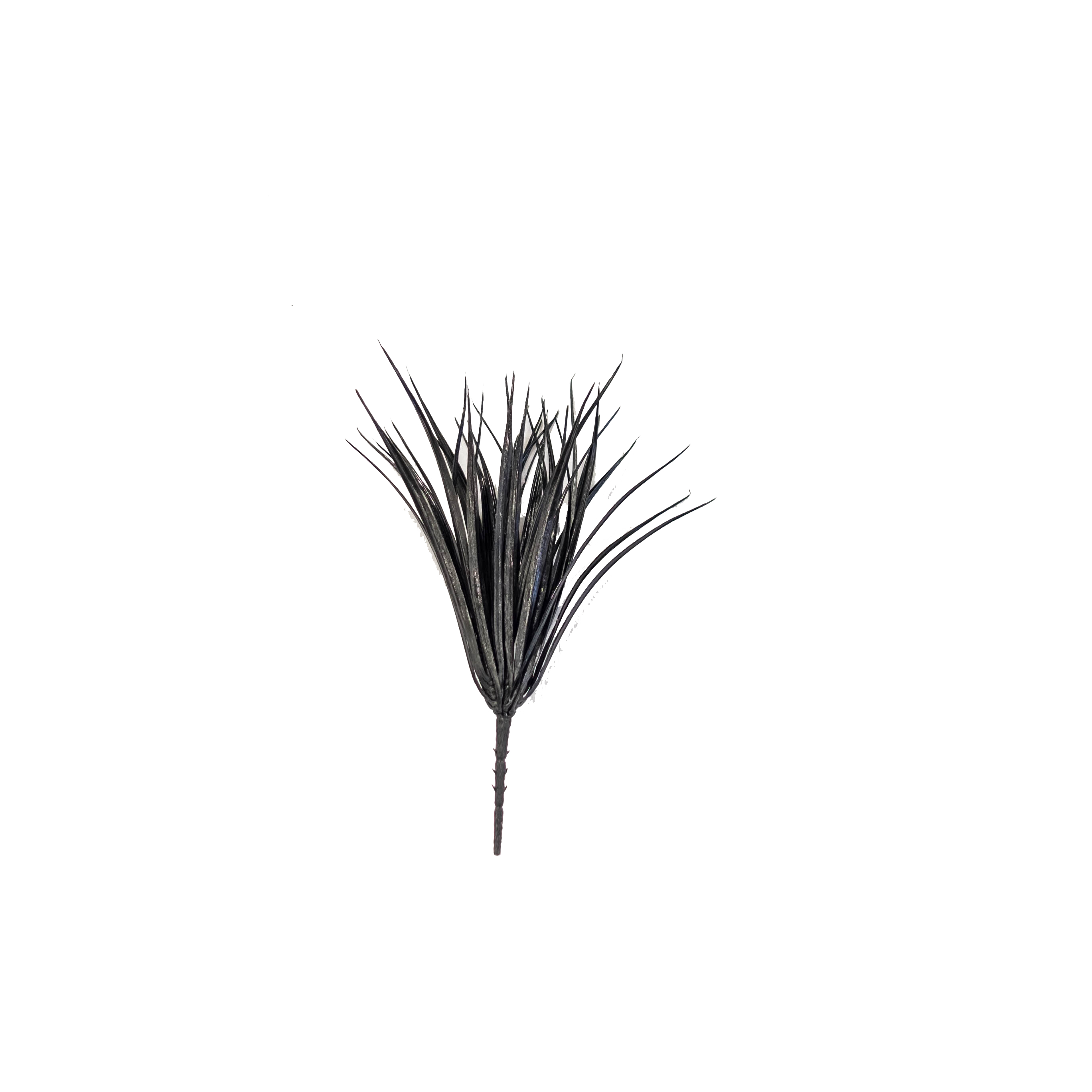 Reed Grass 15" (sf6892rg)
$8.99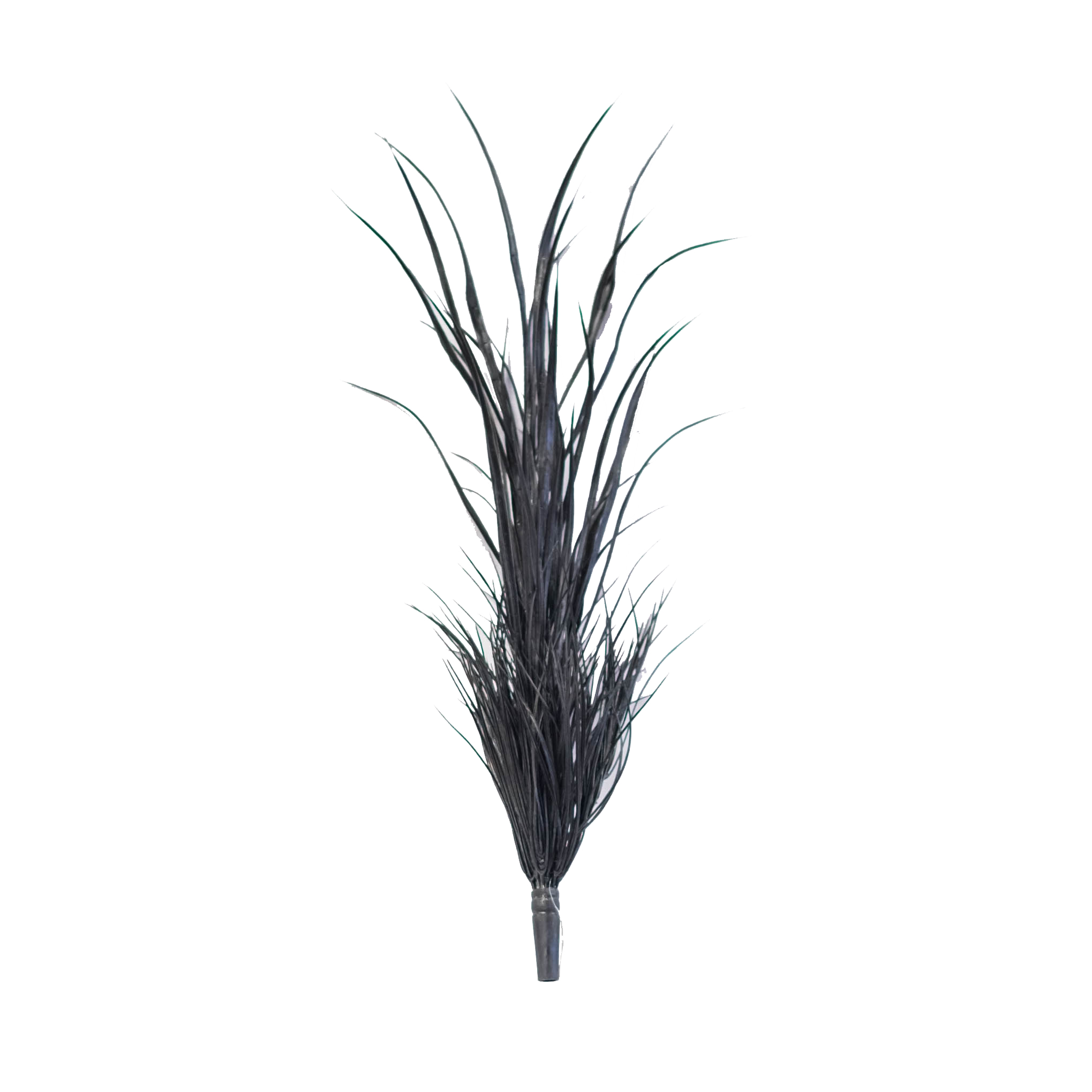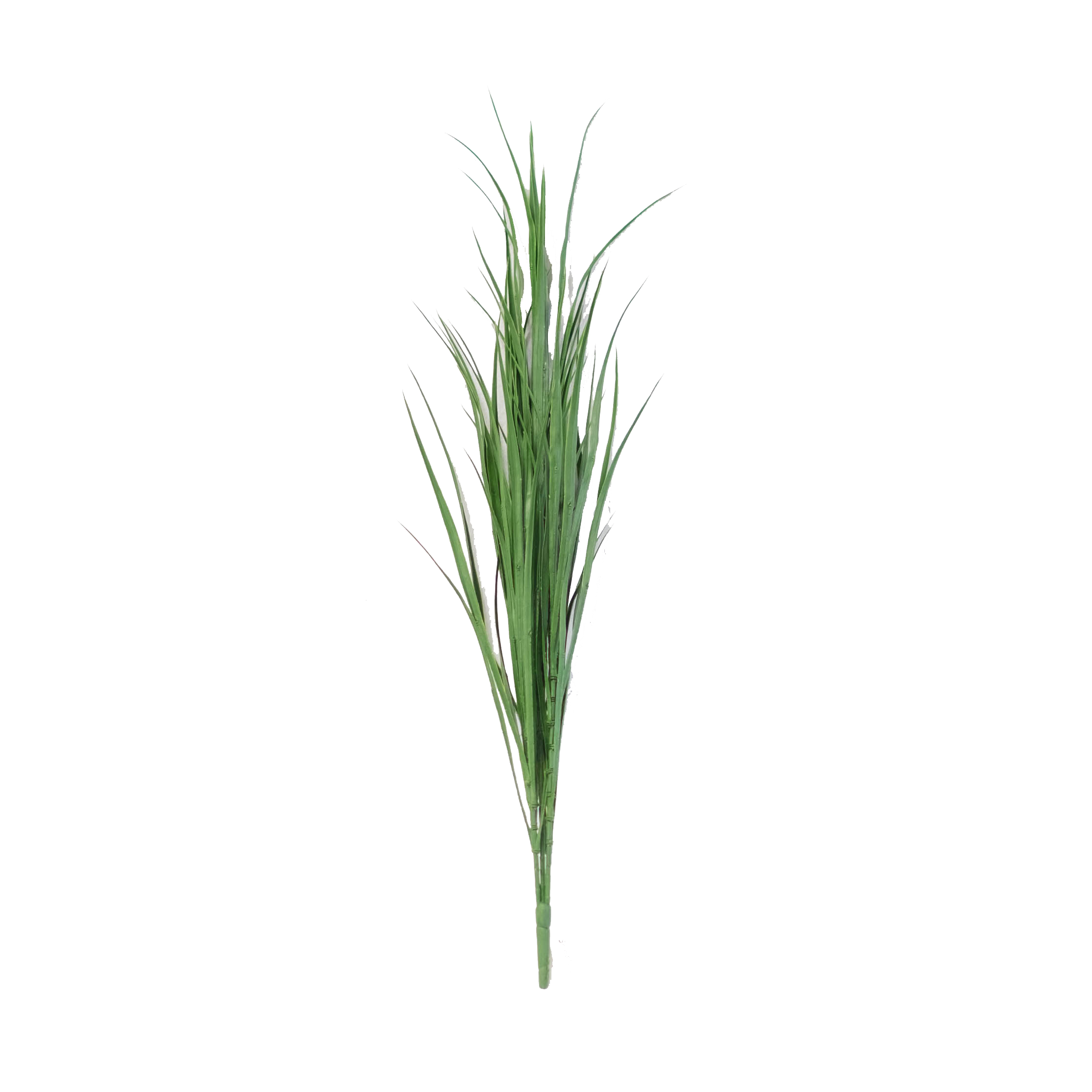 Reed Grass 30" (sf6810-30)
$16.99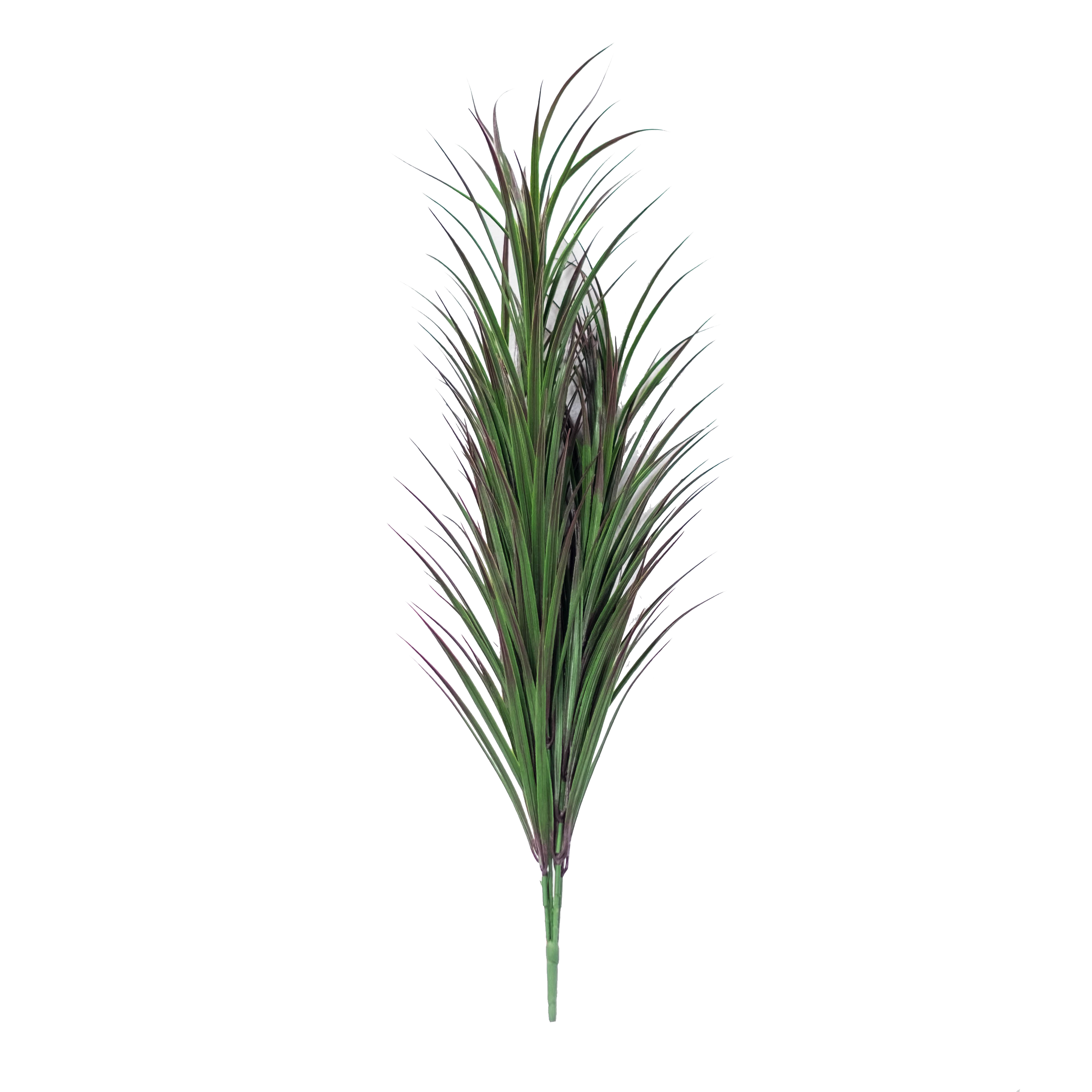 Reed Grass 40" (sf6893/40)
$24.99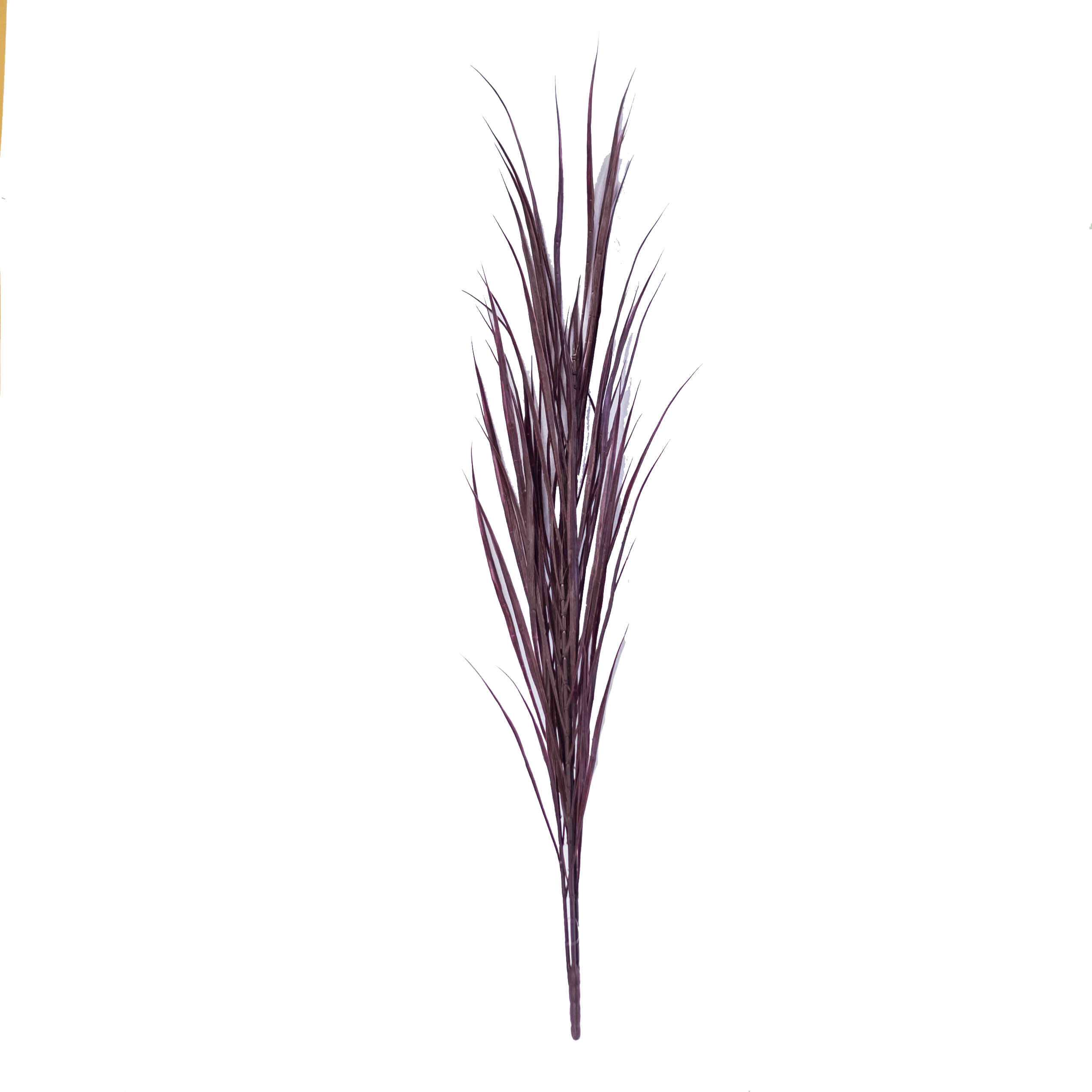 Reed Grass 54" (sf7181)
$24.99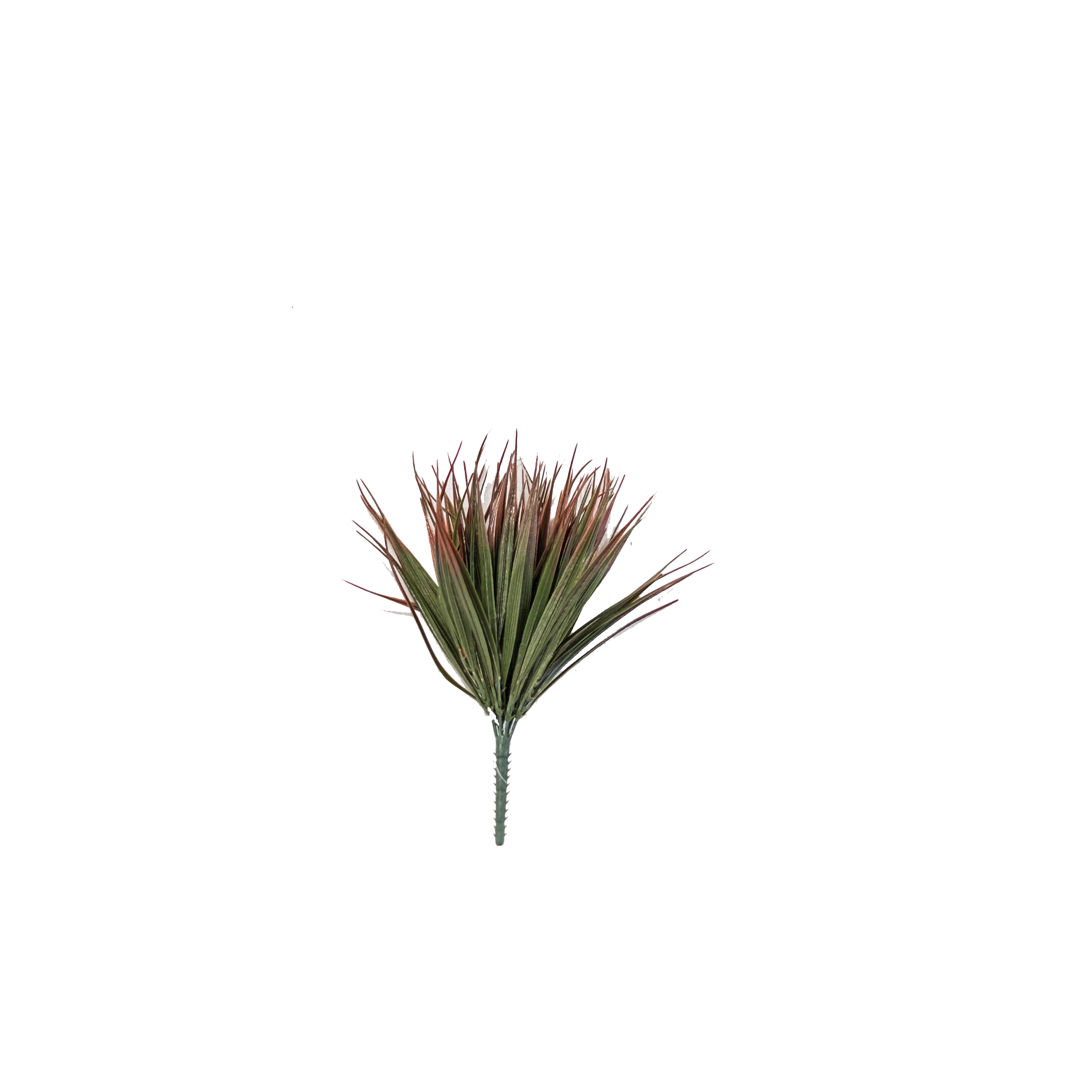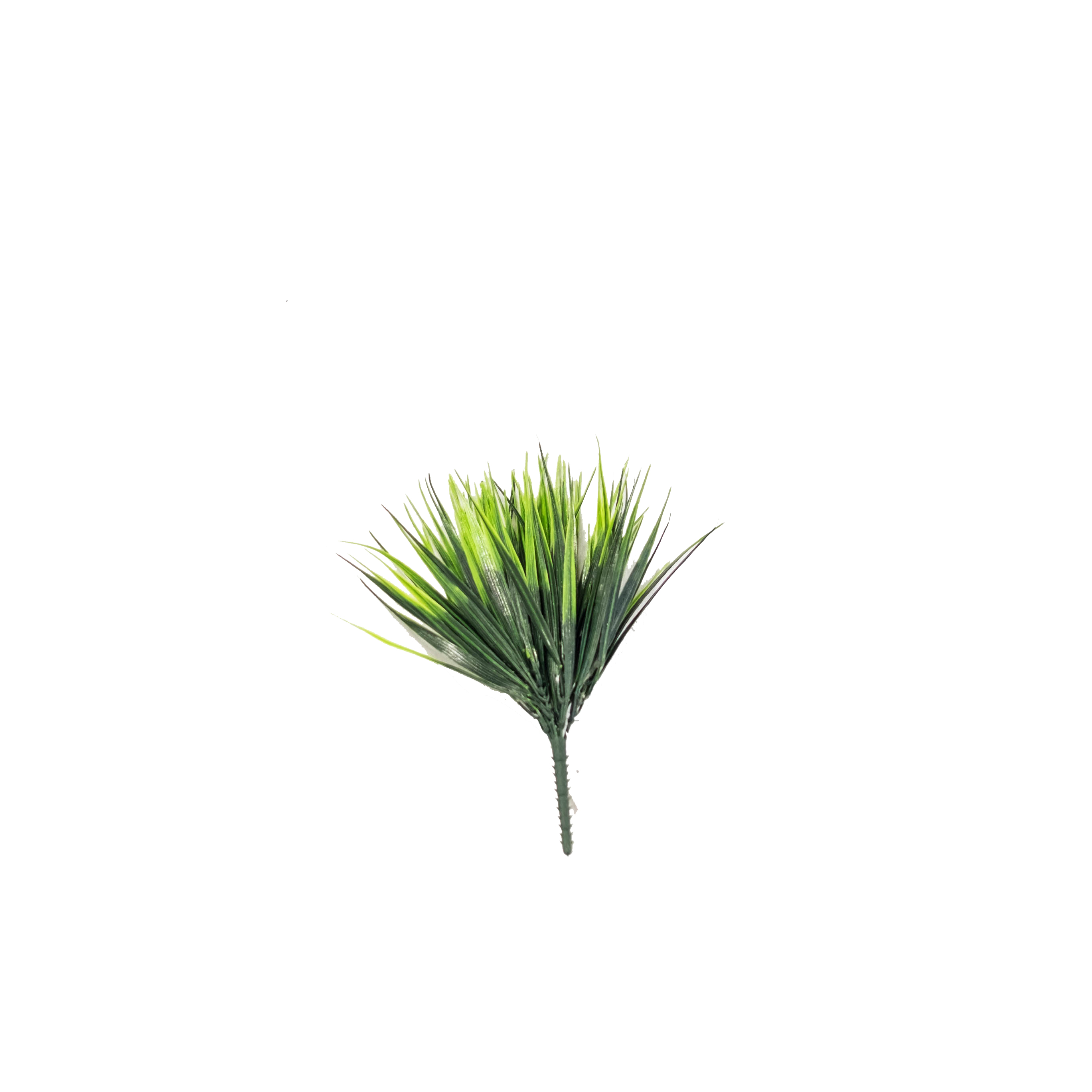 Grass 12" (sf4301.yg)
$5.99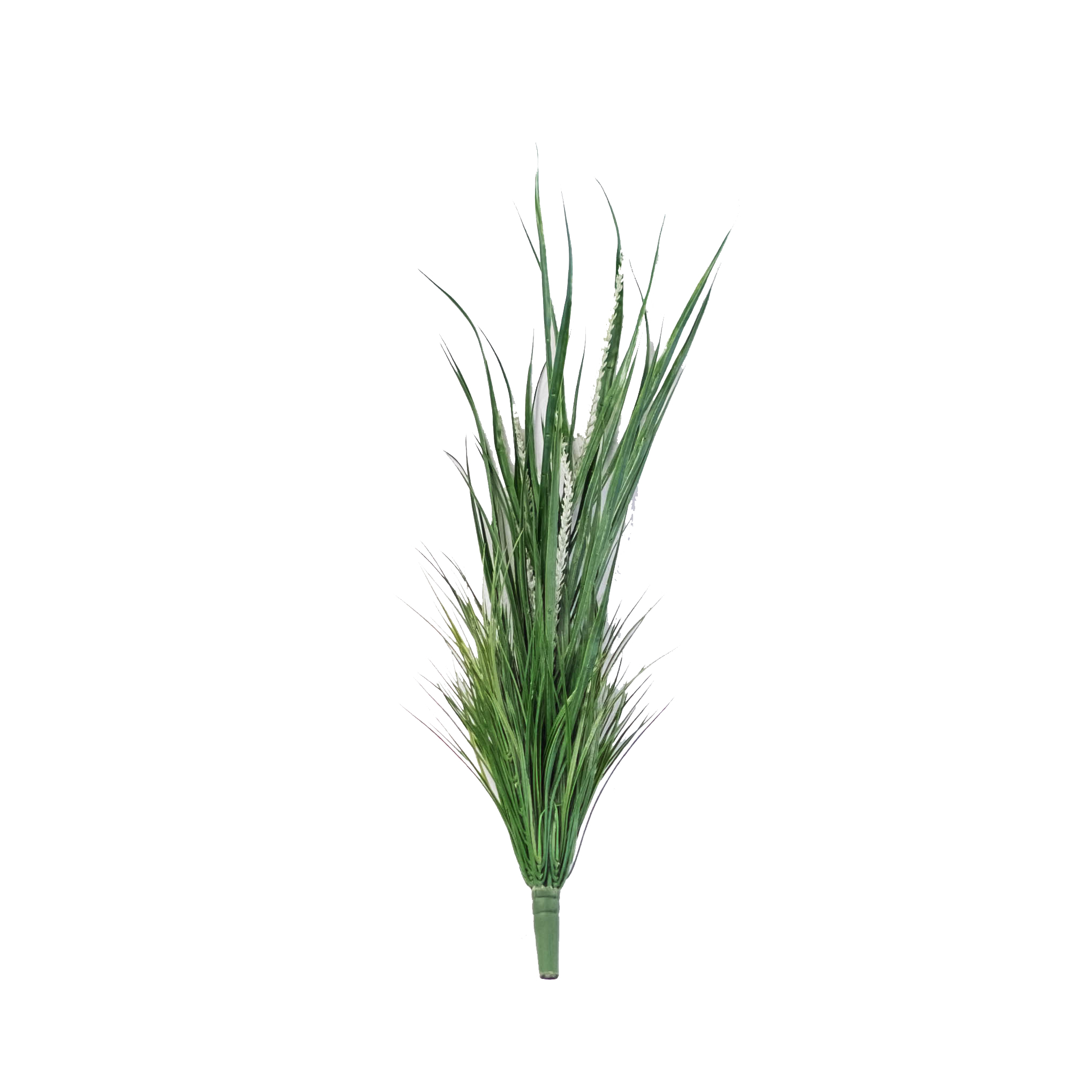 Wheat Grass w/ White Buds 36"
$24.99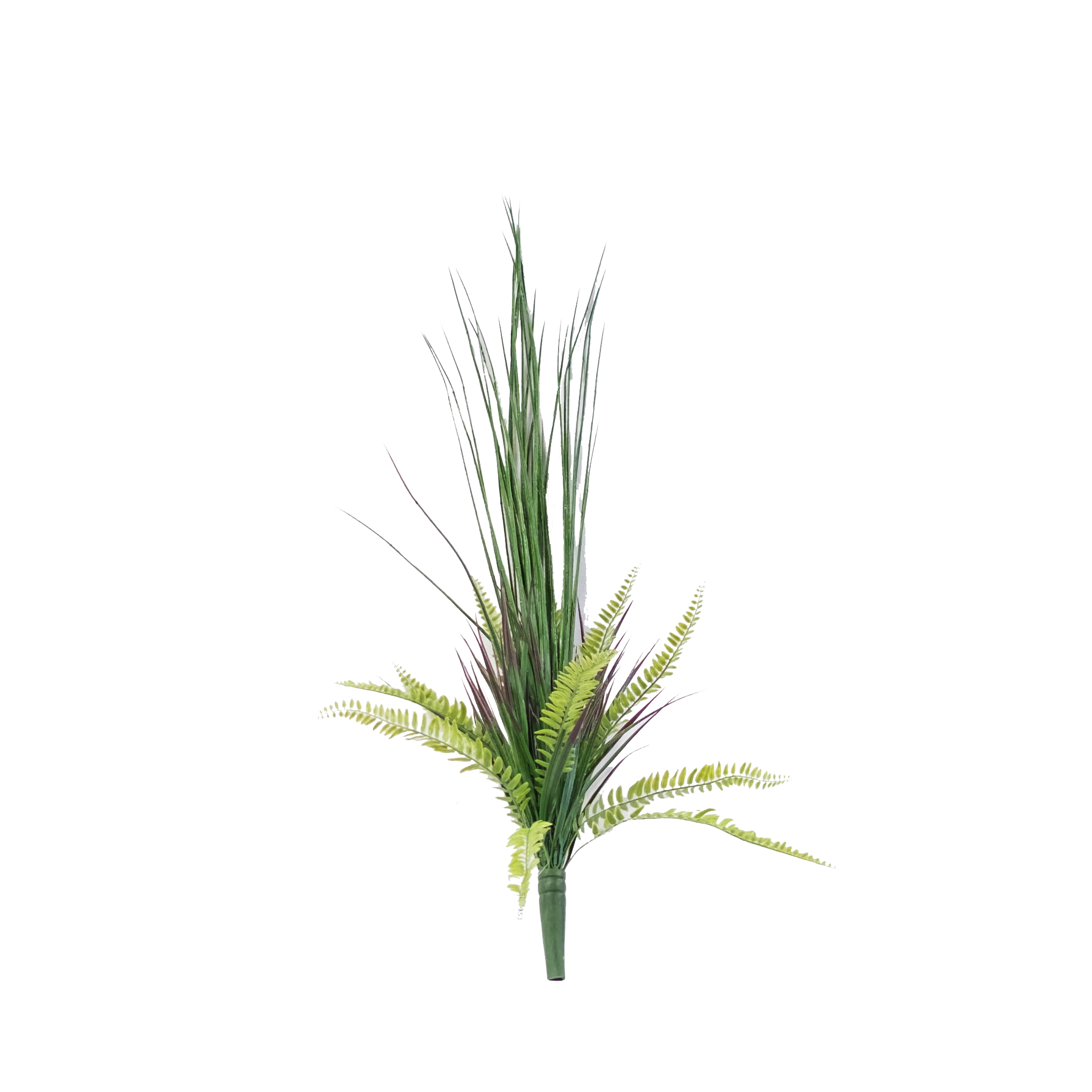 Cinnamon Fern Grass 36"
$34.99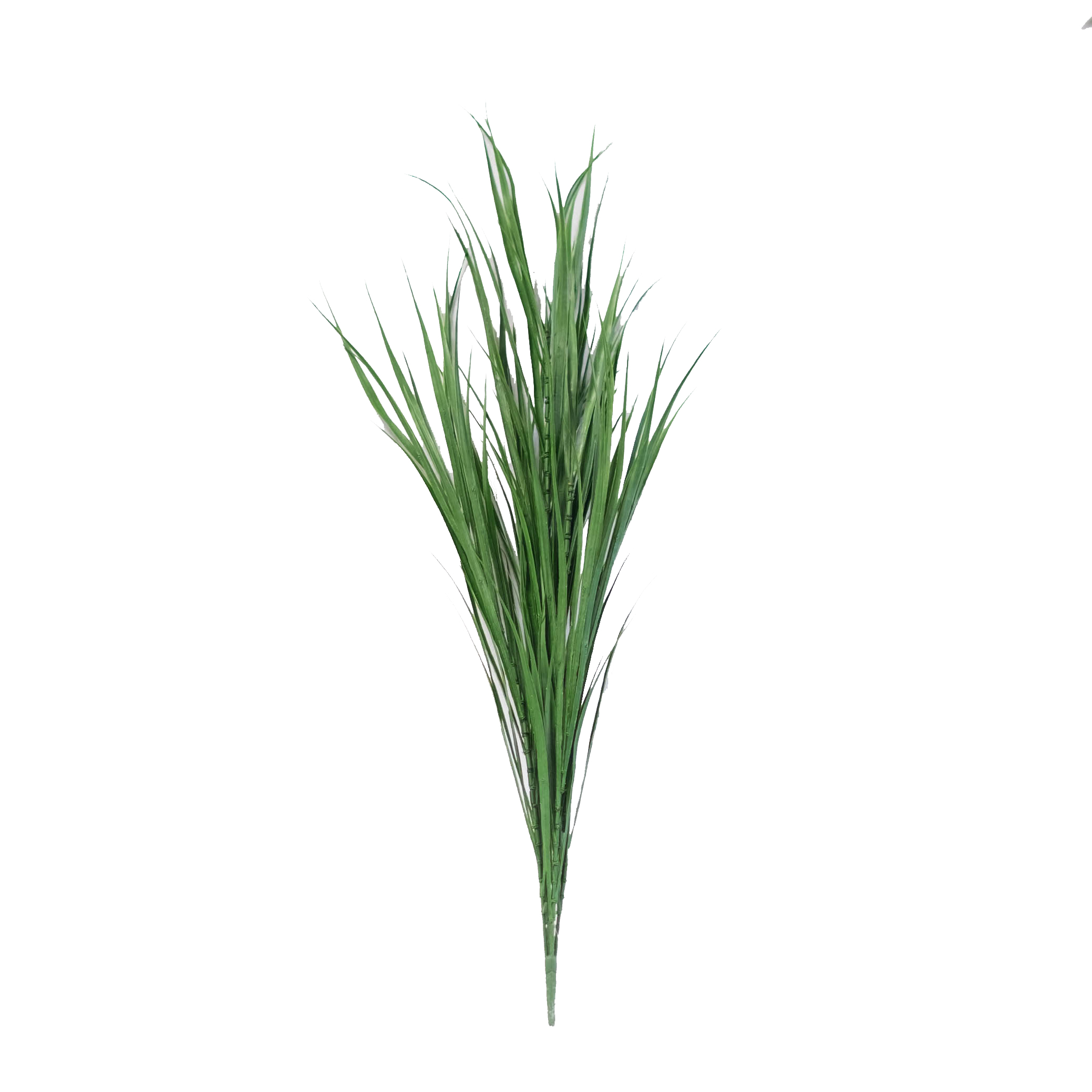 Reed Grass 42" (sf6810-42)
$24.99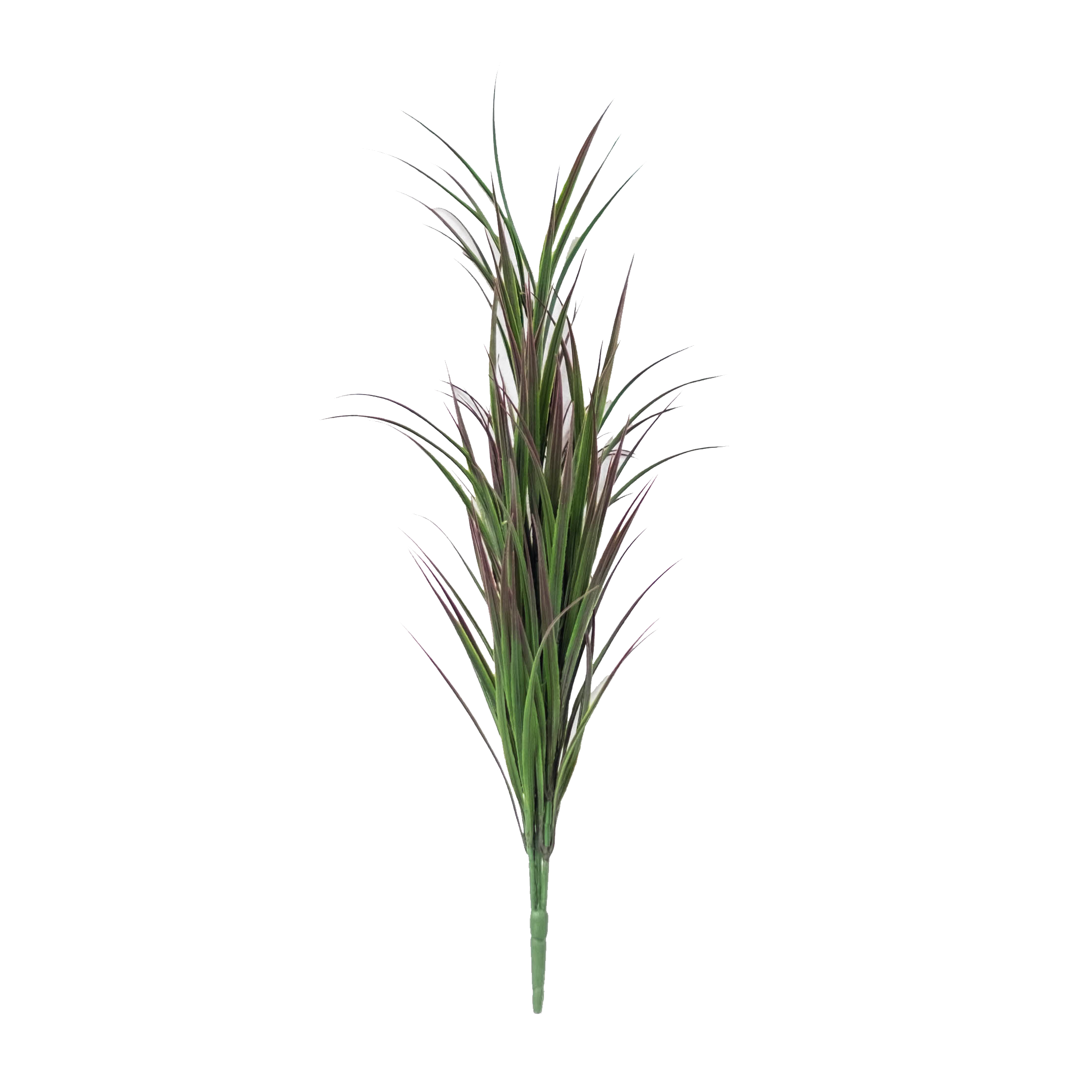 Reed Grass 30" (sf6893/30)
$16.99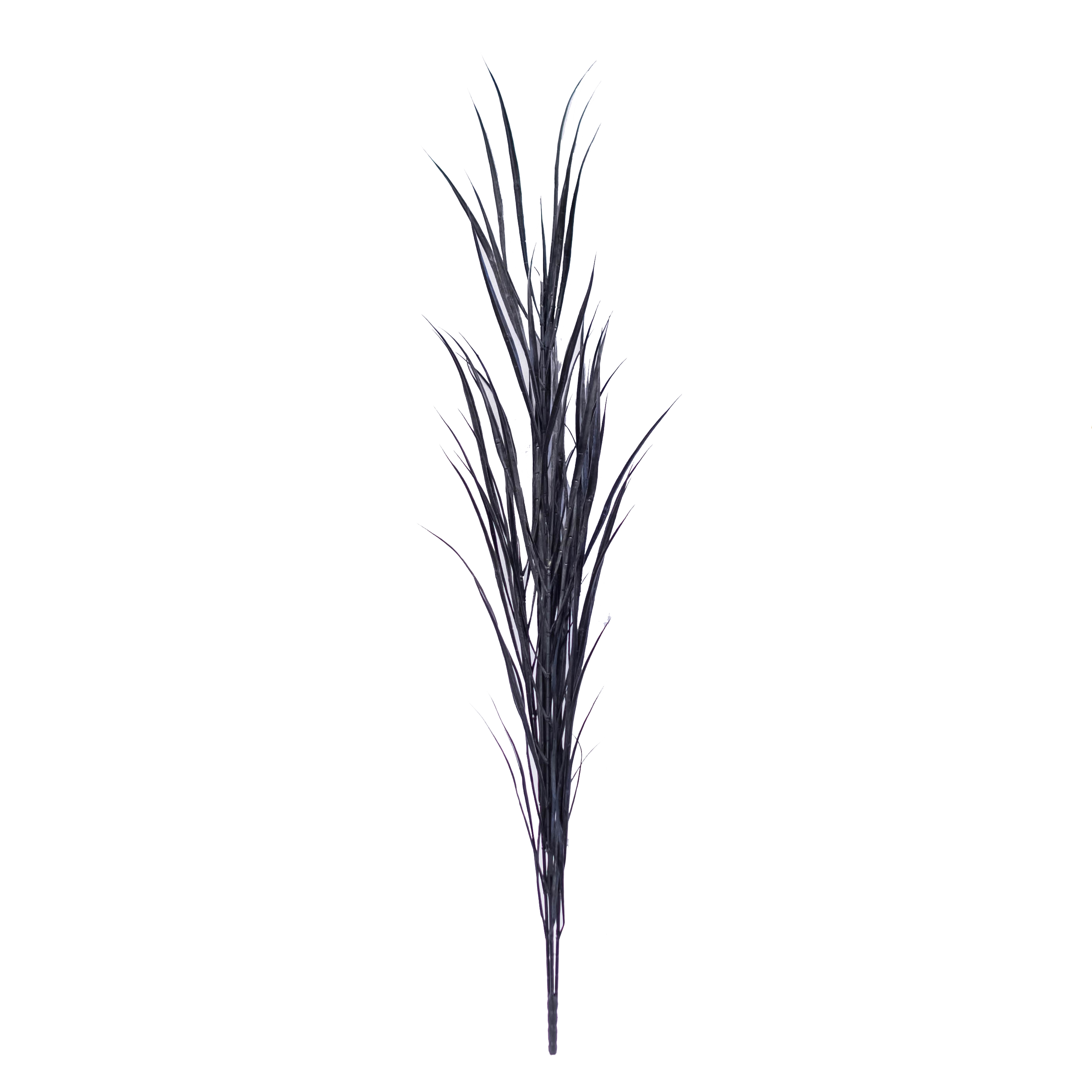 Reed Grass 66" (sf7183.bk)
$29.99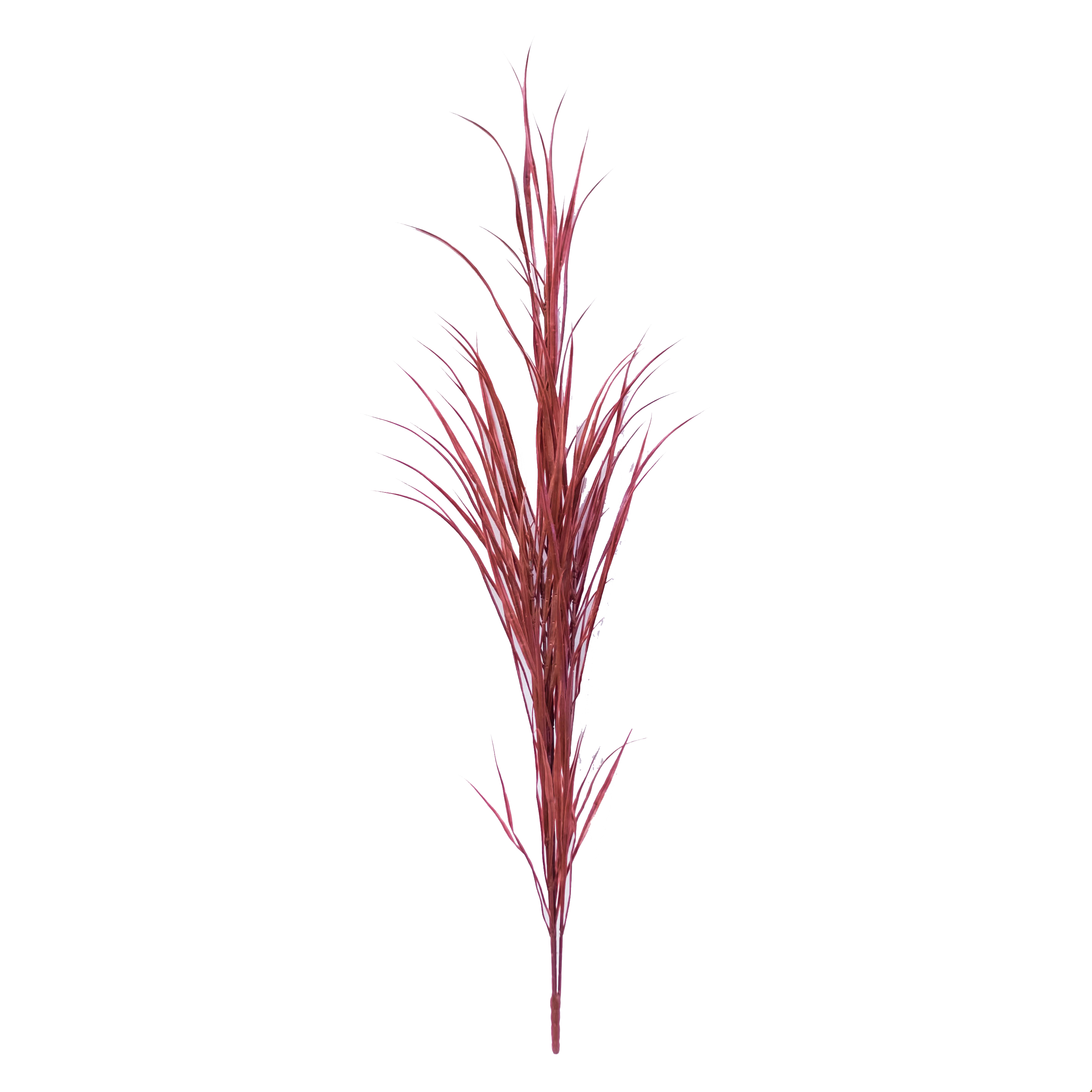 Reed Leaf 66" (sf7183.rd)
$29.99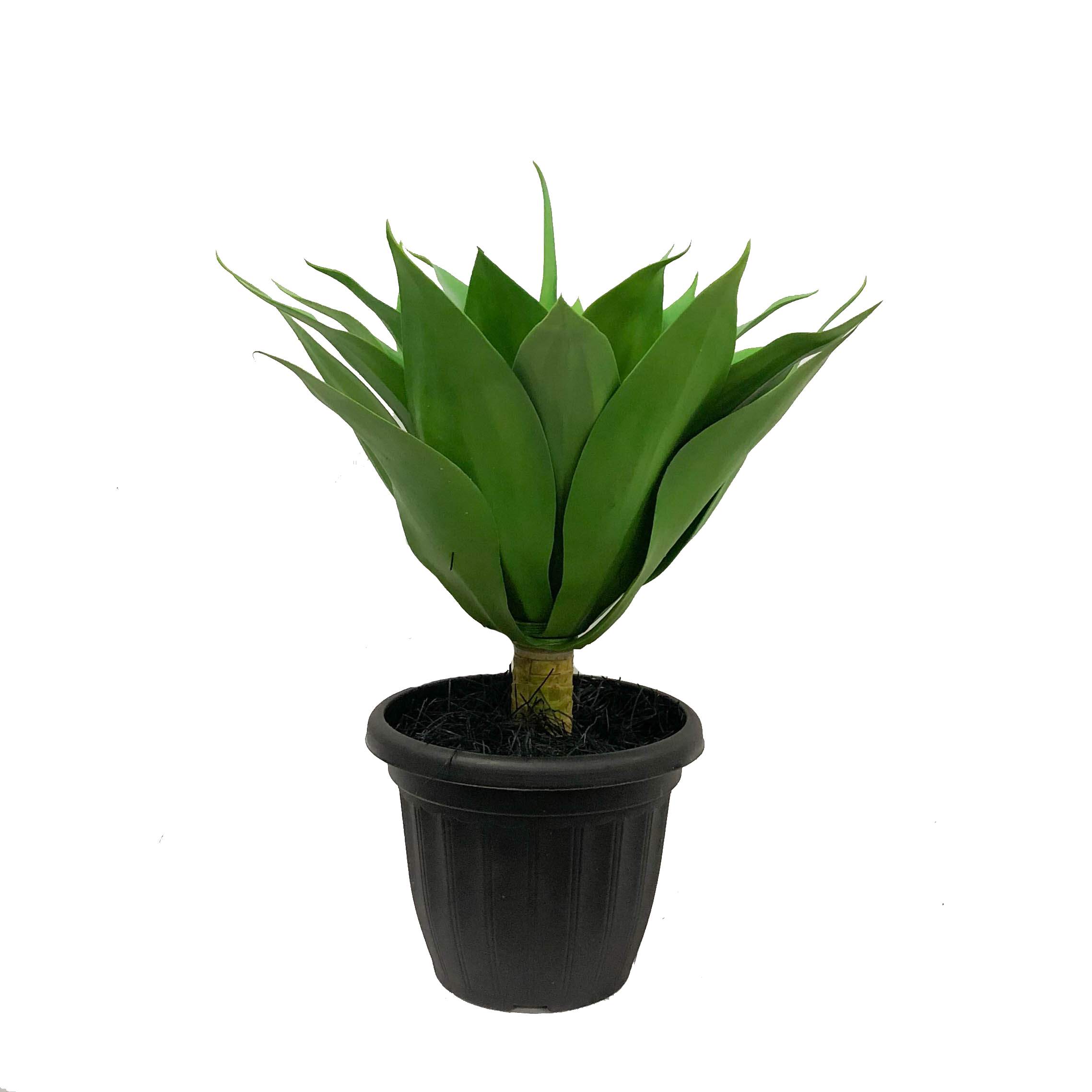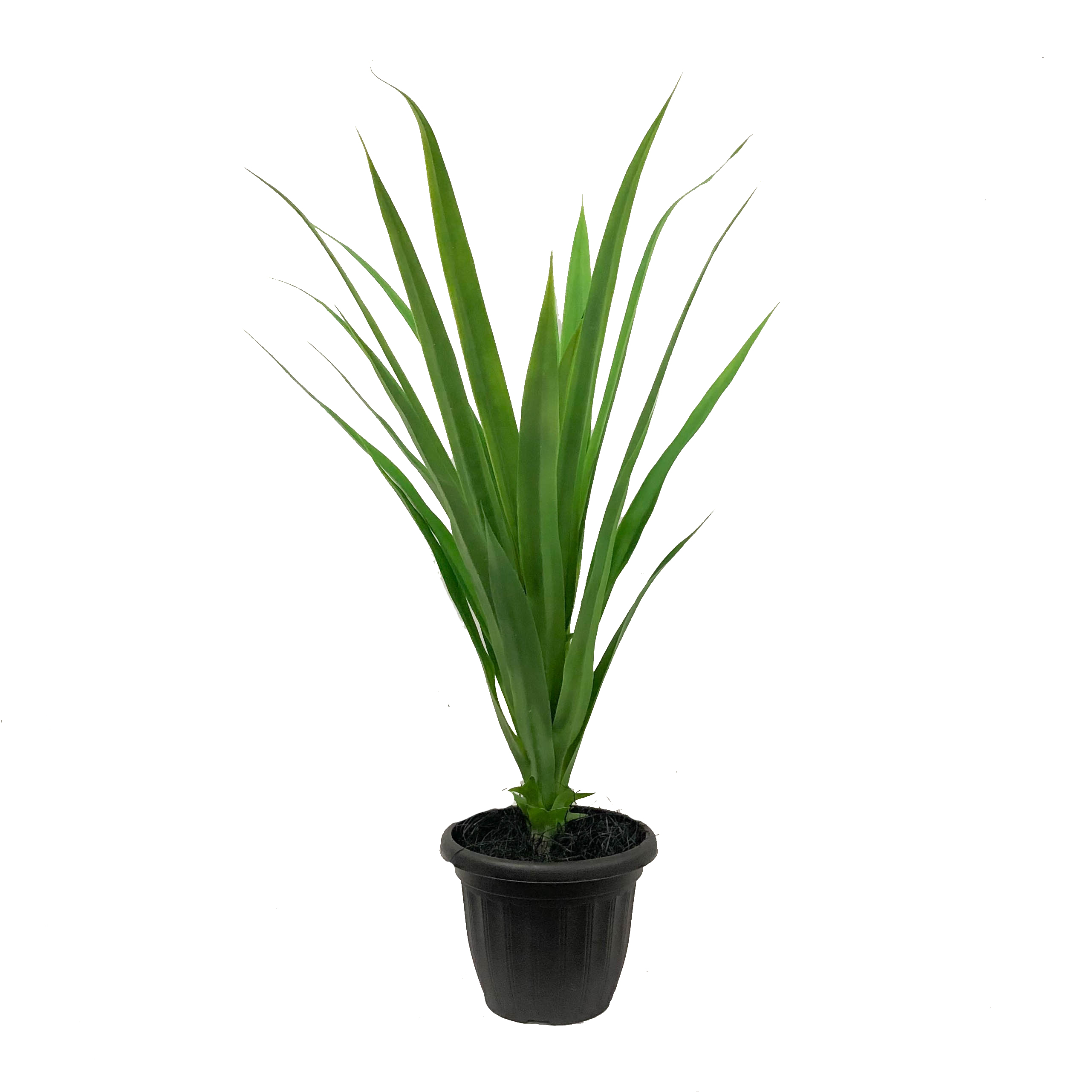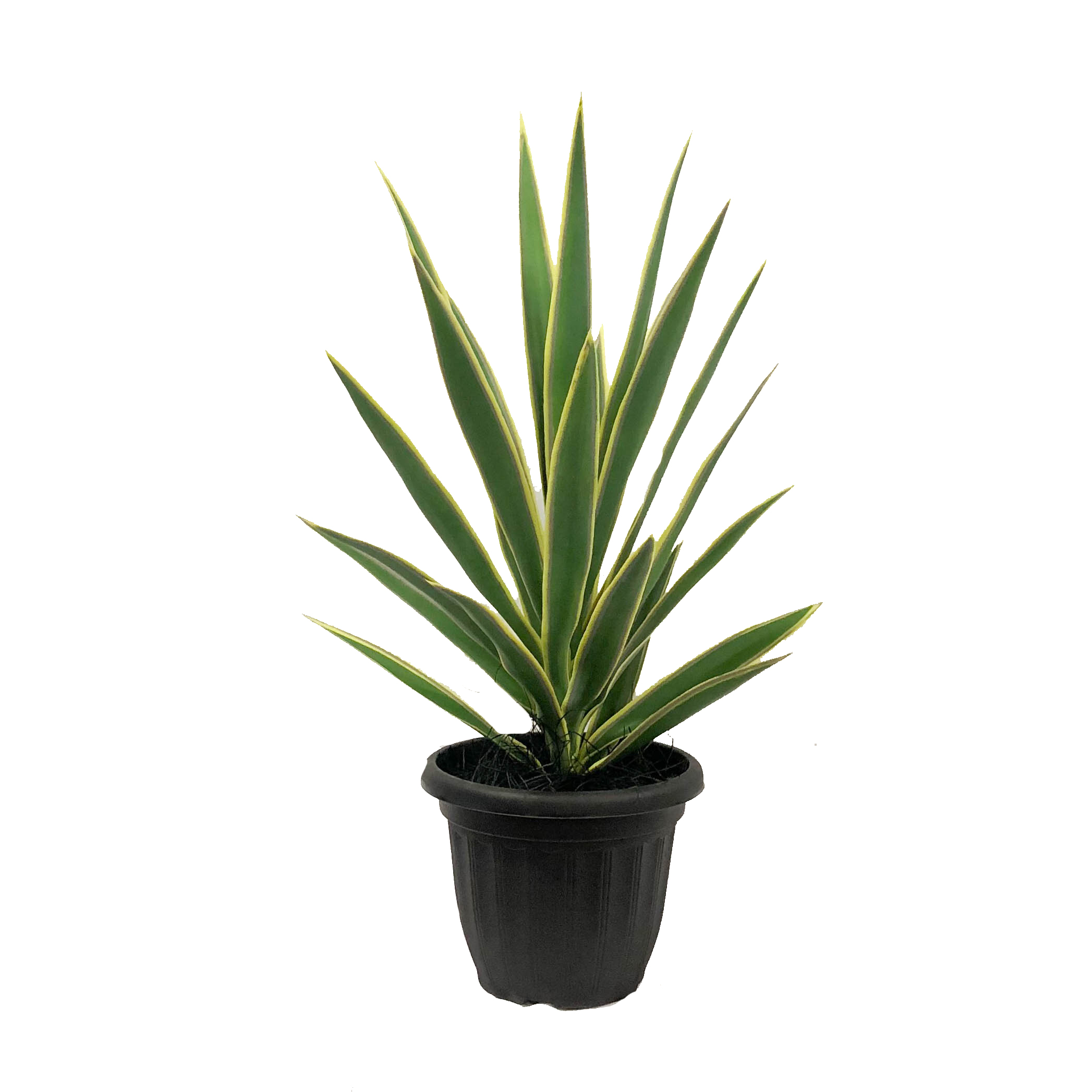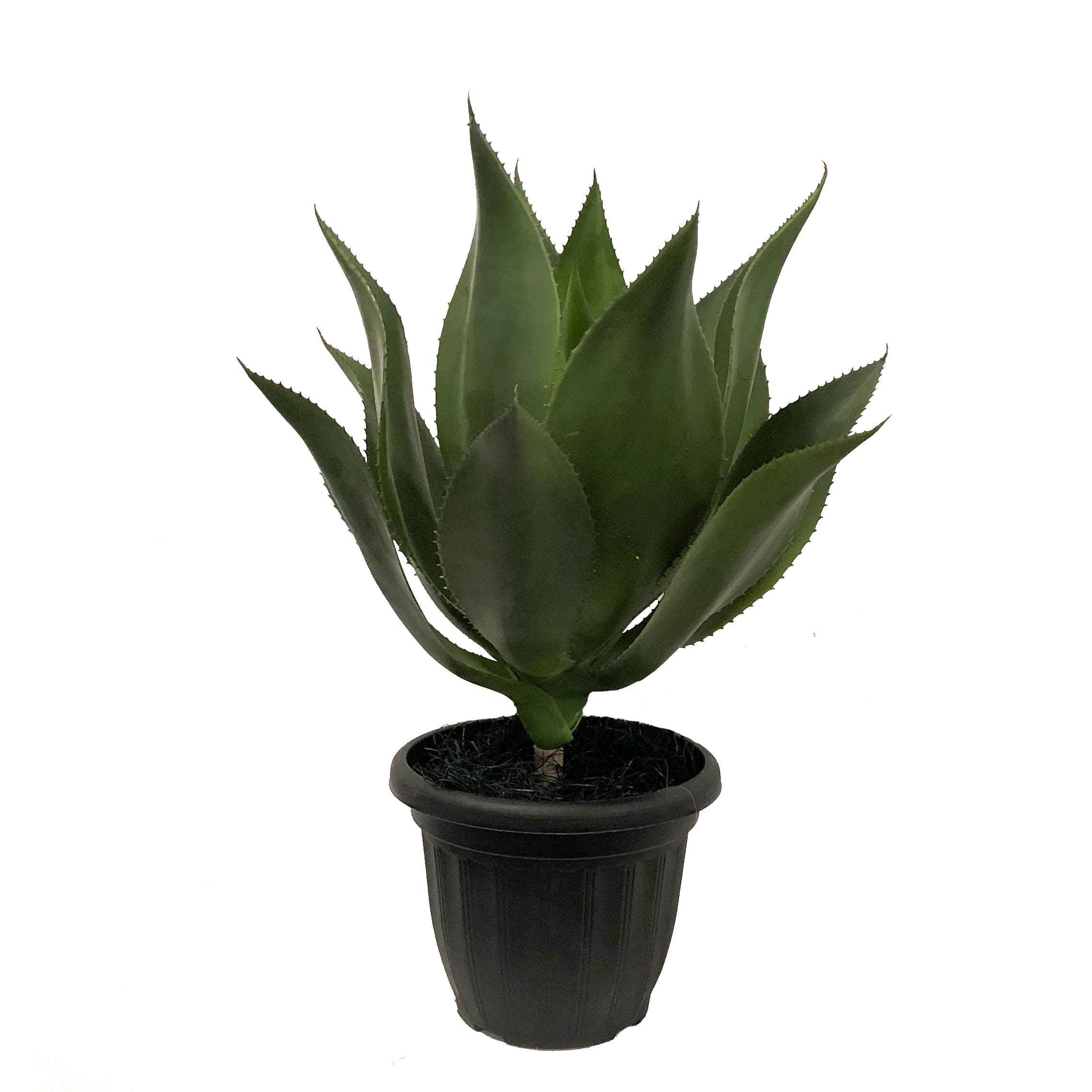 A few examples of the custom grass & succulents pieces we have created.