A gallery of the products we carry in-store.We try our best to keep this as up to date as possible!Don't see that special-something you wanted? Give us a call or send us an email with specifications - we specialize in custom work or we can check stock with our suppliers.

SINGLE-STEM ARTIFICIAL FLORALS
No water necessary!
We carry a wide variety of species and colours from $1.49 to $34.99/stem. Our blooms are gorgeous on their own or grouped together to create an arrangement. Species we carry are hydrangeas, peonies, roses, calla lilies, lilacs, magnolias, orchids and more.
We also carry artificial greenery to add more dimension to your arrangements.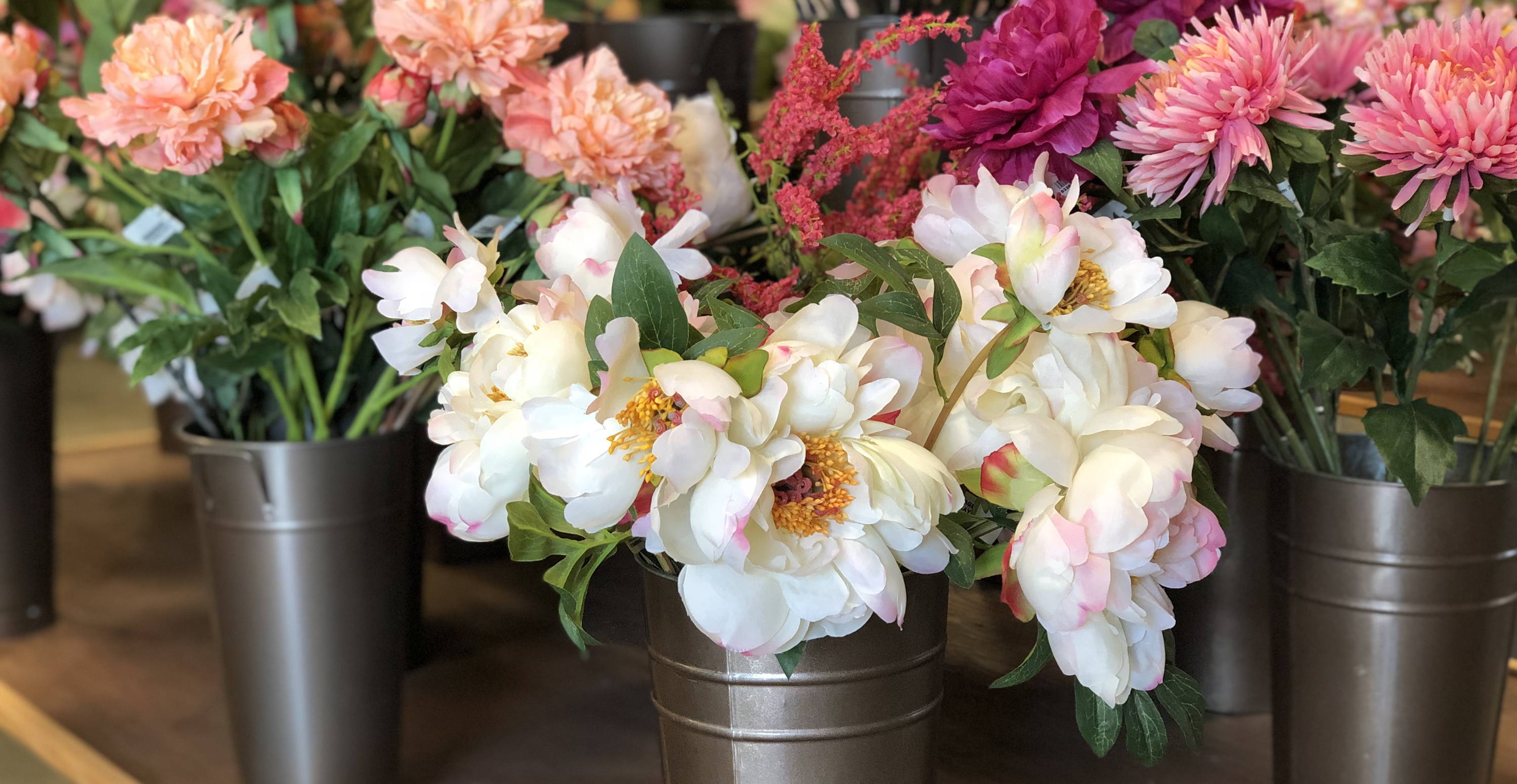 OUTDOOR ARTIFICIAL FLOWERING BUSHES
Our outdoor artificial flowering bushes are coated in a light UV protection. The bushes will last 1-3 years outdoors depending on the amount of sunlight it will receive. A light UV protection is required to maintain the life-like nature of our bushes while providing a barrier from the harsh sunlight.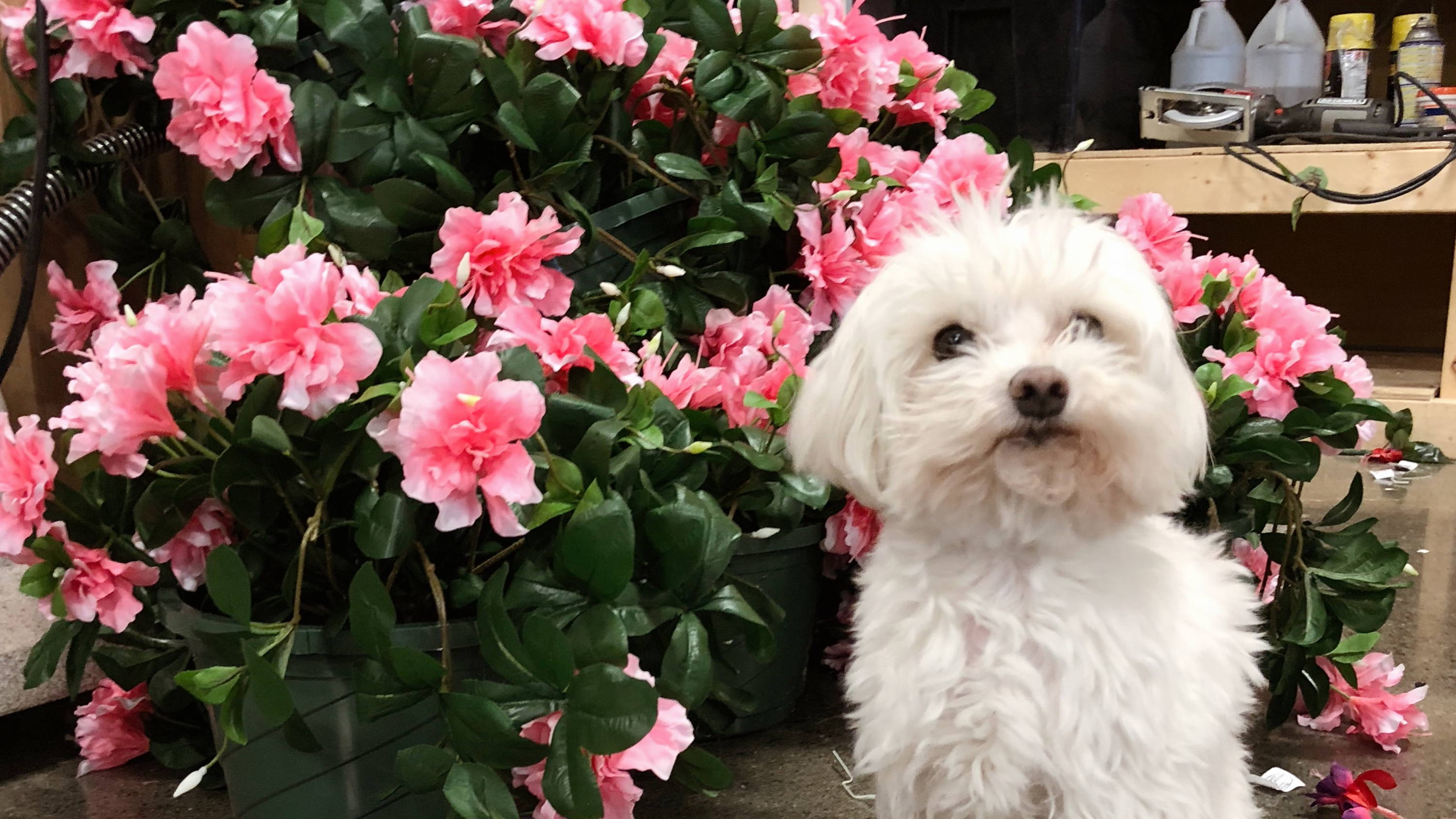 A few examples of the custom floral pieces we have created.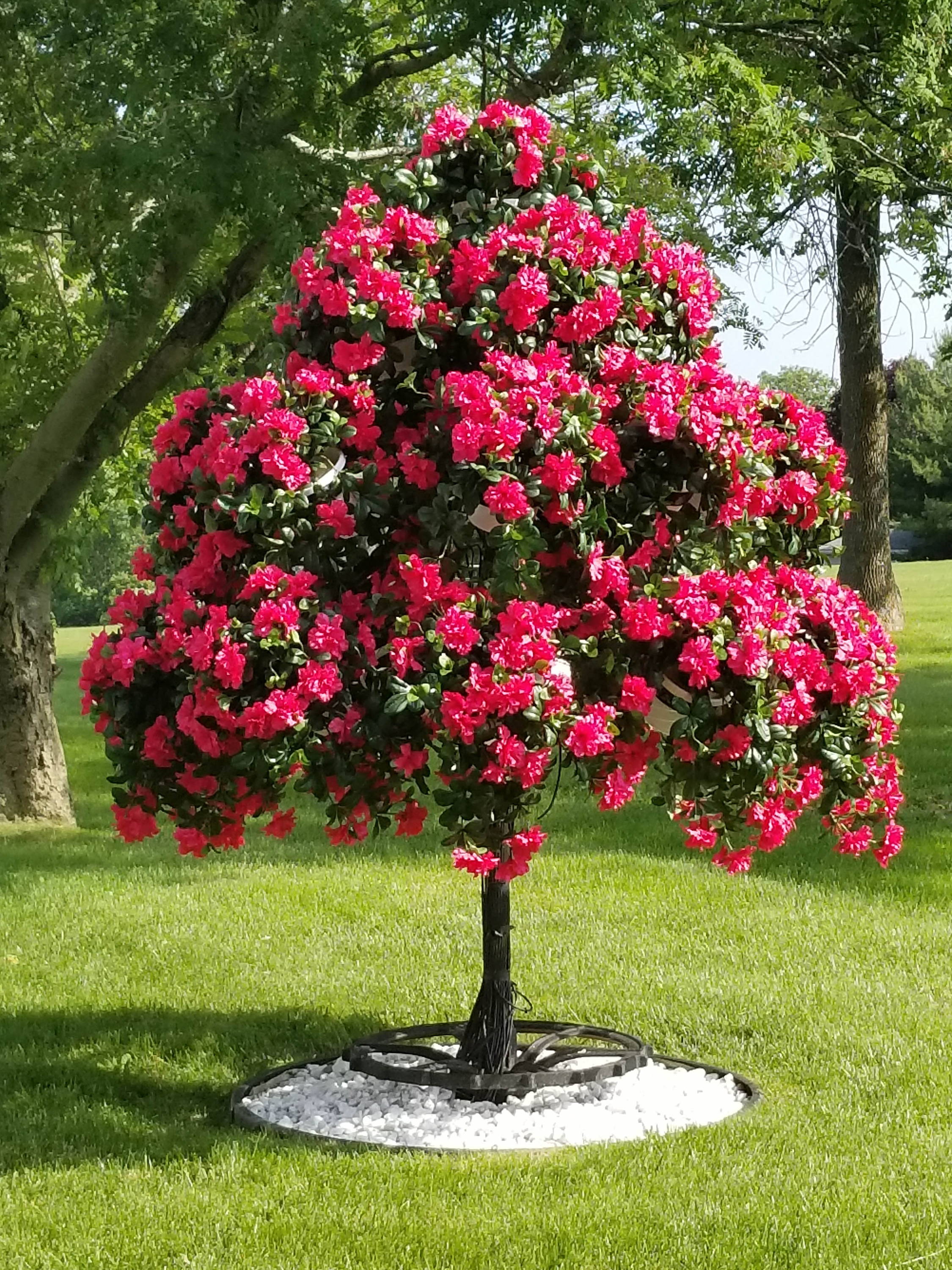 Azalea Tree
The customer had approached our team to create a flowering tree for her backyard. She had created a base herself and provided planters that would rest into the slots. If you look closely, you can see the clusters of the individual bushes!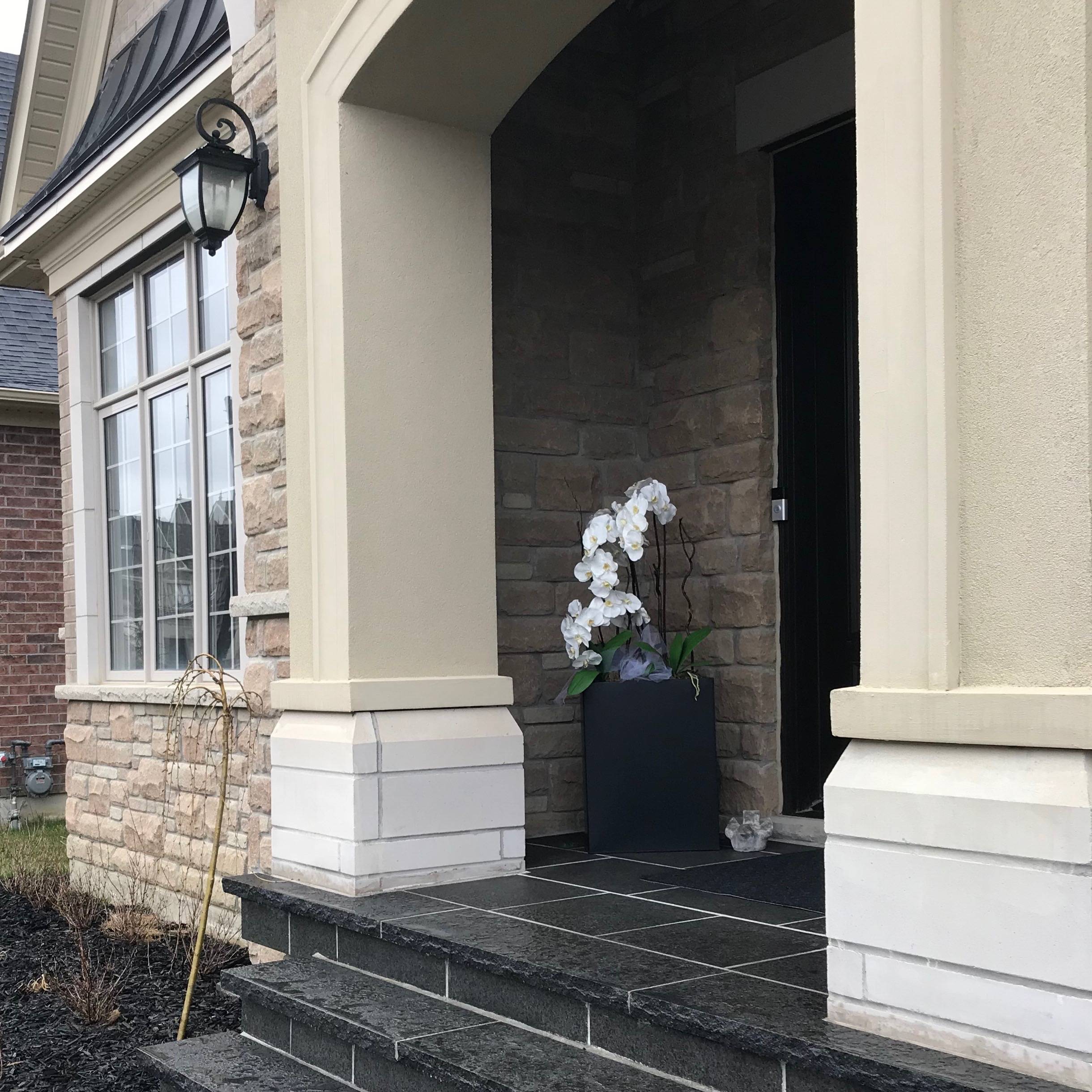 Orchid Arrangement
The customer had wanted a large orchid arrangement ready for her son's wedding day. It would be placed outdoors, on the pathway leading up to their house. After the big day, the arrangement would remain outdoors as a permanent decor piece. We decided to go with our large orchids which were not rated for the outdoors but were more realistic-looking. The customer decided to place the arrangement under a covered area which gave the same effect but would ensure that the arrangement would last. win-win!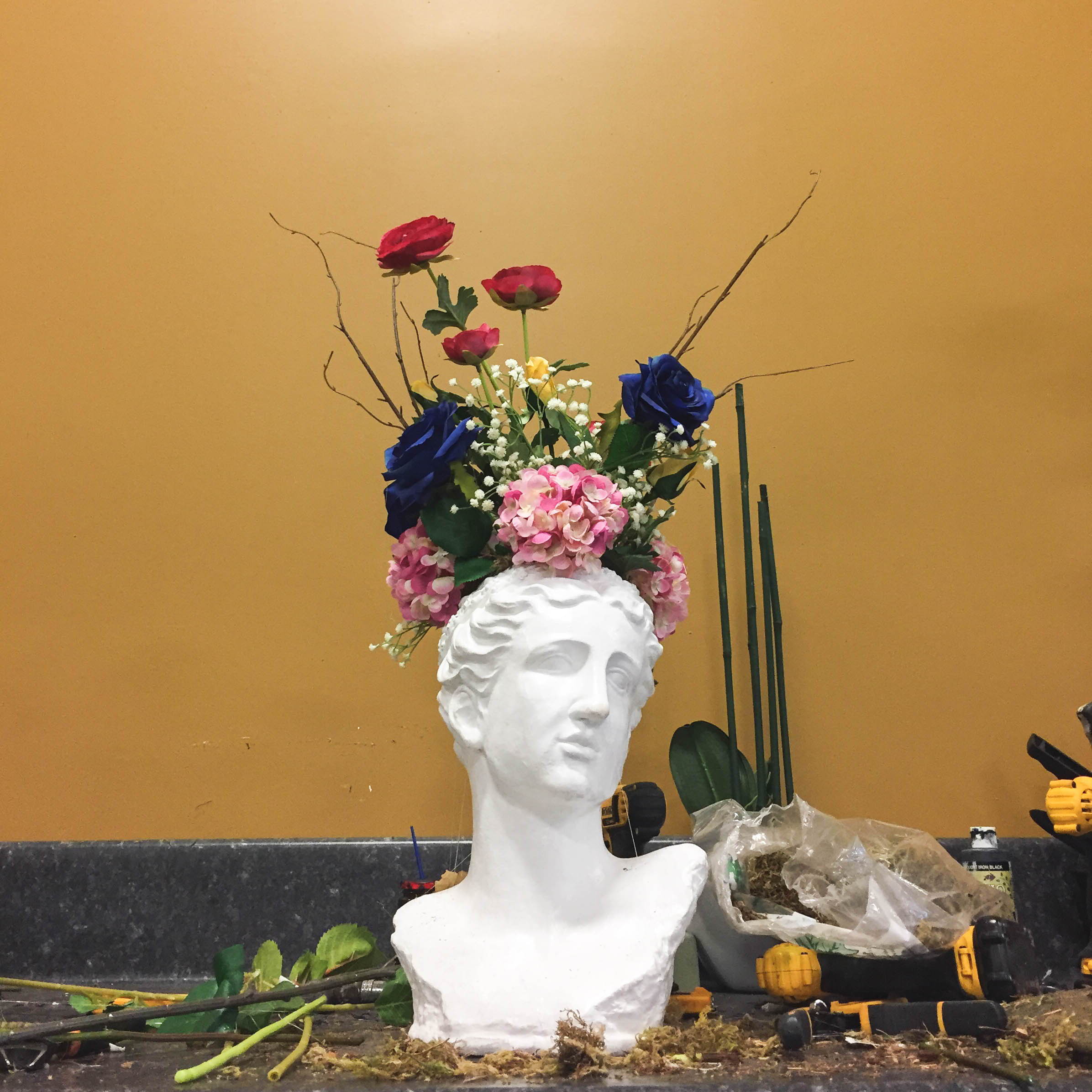 Wild Man
The customer had brought in the coolest base for us to work with. Staff recommended going for a wild, colourful look to contrast the vase. We had walked around the store picking out flowers that looked most realistic to him and worked side by side to create Mr. Wild man.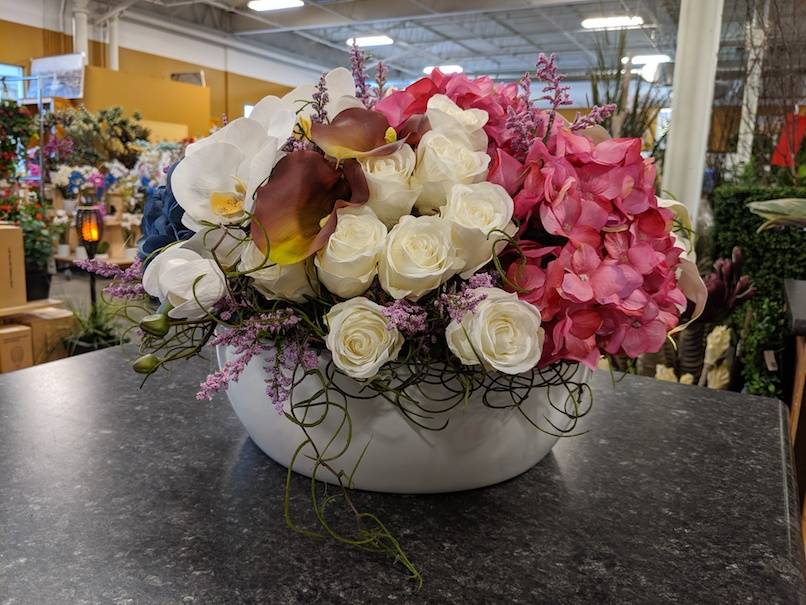 Elegance
Full-bodied blooms with stunning textures and colours. We added pieces of wild grasses and wildflowers to bring some playful-ness to the arrangement and it really makes the blooms pop.
Check out our current selection of florals available for free shipping across Canada.