A gallery of the products we carry in-store.We try our best to keep this as up to date as possible!Don't see that special-something you wanted? Give us a call or send us an email with specifications - we specialize in custom work or we can check stock with our suppliers.

SINGLE-STEM ARTIFICIAL FLORALS
No water necessary!
We carry a wide variety of species and colours from $1.49 to $34.99/stem. Our blooms are gorgeous on their own or grouped together to create an arrangement. Species we carry are hydrangeas, peonies, roses, calla lilies, lilacs, magnolias, orchids and more.
We also carry artificial greenery to add more dimension to your arrangements.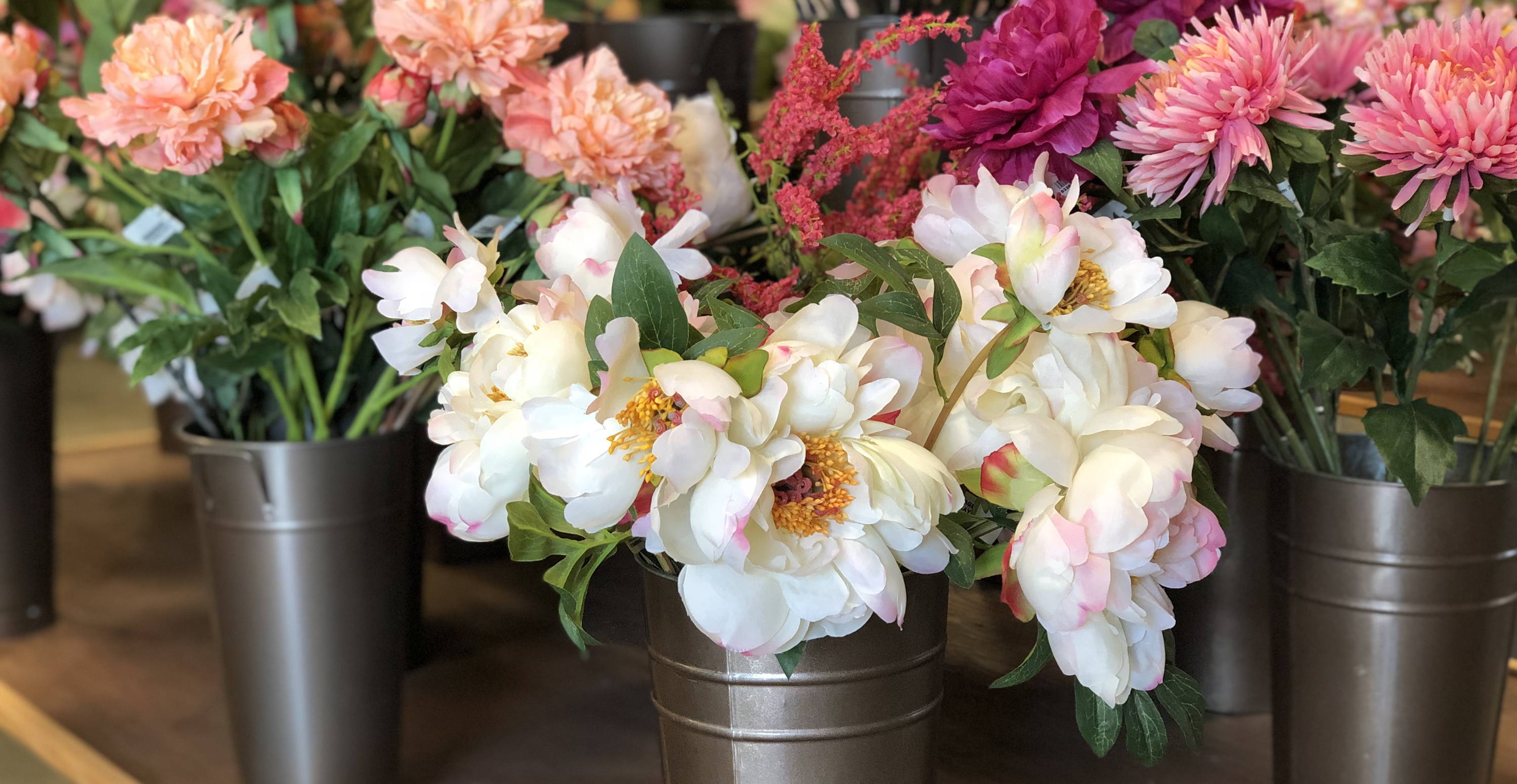 OUTDOOR ARTIFICIAL FLOWERING BUSHES
Our outdoor artificial flowering bushes are coated in a light UV protection. The bushes will last 1-3 years outdoors depending on the amount of sunlight it will receive. A light UV protection is required to maintain the life-like nature of our bushes while providing a barrier from the harsh sunlight.