Accent pieces to add a bit of flair to your space.
Available in-store only.
We carry glass, steel, and ceramic vases. These vases are ideal for small, tabletop arrangements.
Vases can be styled alone or with florals, succulents, or grasses.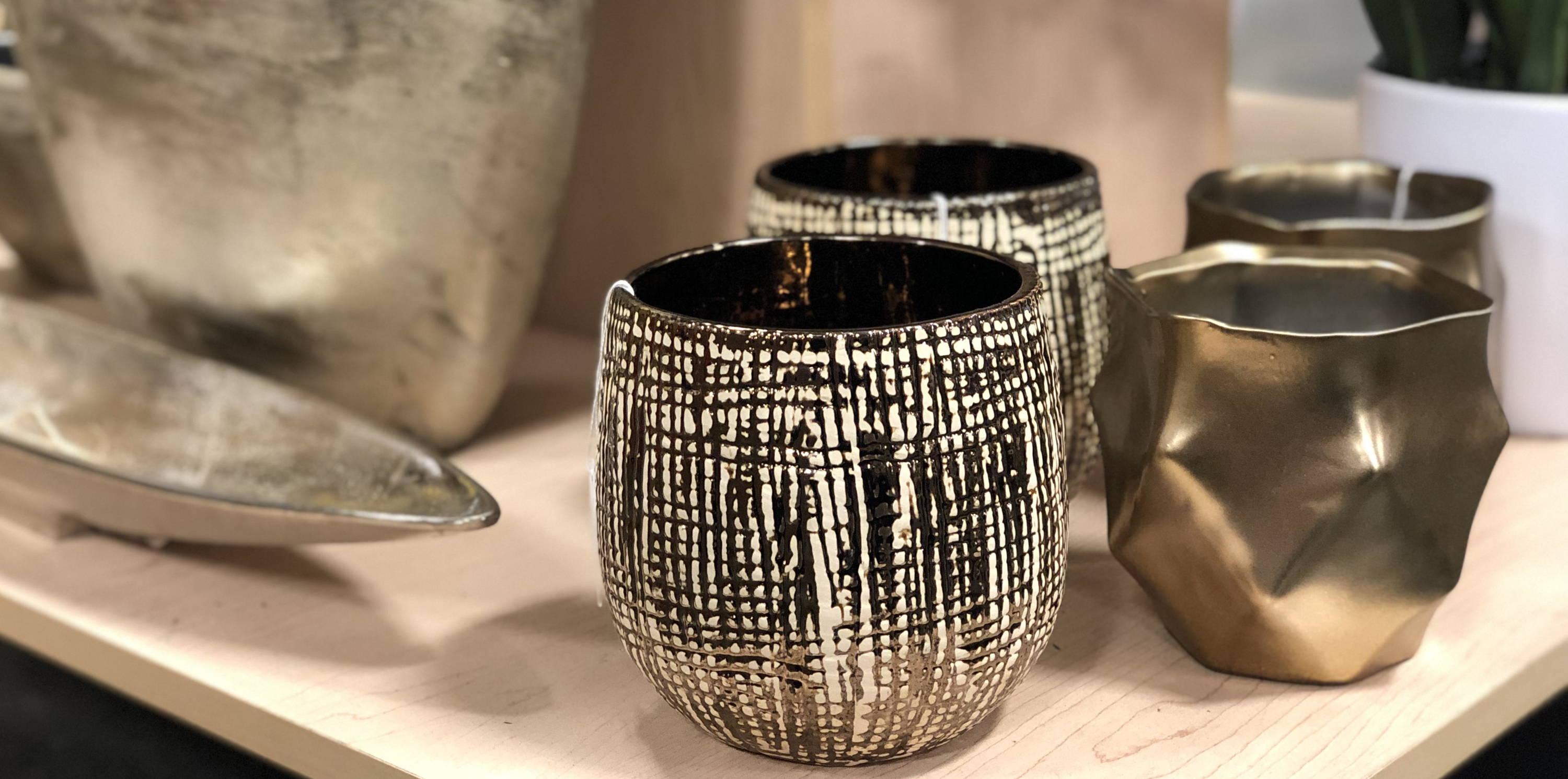 Handcrafted pottery in various designs and sizes. It is recommended that these statement pieces be styled with branches or tall grasses.
Lower plates are ideal for low-lying succulent arrangements or orchid arrangements.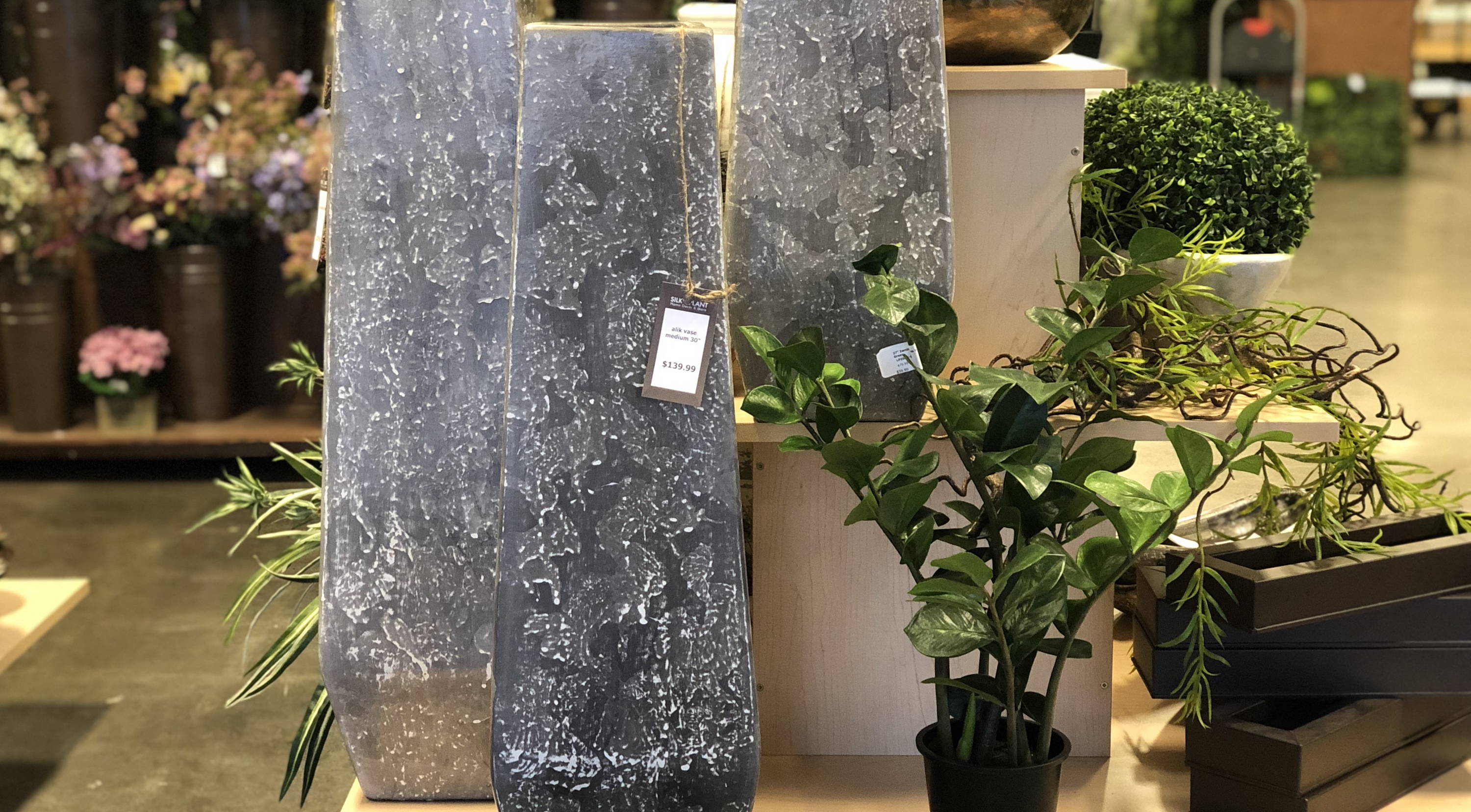 We have loads of prints to choose from. Select art work is currently priced at 70% off, priced to clear.